This incredible news segment from ABC in 1991 will prove -- more than any image could -- just how far we've come in the development of virtual reality.
Virtual reality has -- it is fair to say -- advanced leaps and bounds in the last five years. Thanks to the reduction of screen sizes and the improvements made in motion sensing technology you can now spend hours inside a virtual spacecraft traversing a virtual galaxy.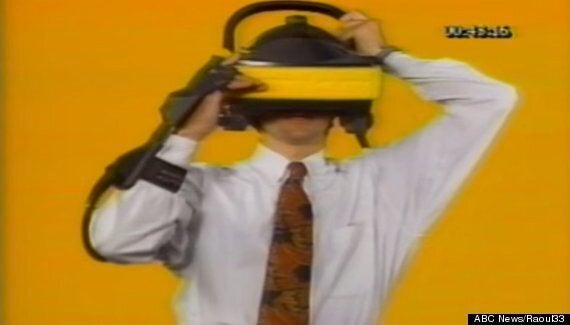 Headsets were large, bulky and expensive. You'd need to be wired to controllers, gloves and then of course there's the PC you'd need to make it all work.
Just 20 years later and not only do we have full-functioning virtual reality but Microsoft have taken things a step further with Microsoft HoloLens, placing a digital world on top of our very real existence. If ever there's a poster boy for Moore's Law then virtual reality is it.