In the ultimate act of compassion, a man has travelled 745 miles to adopt a disabled puppy.
Animal lover, Gustavo De Rosa, made the long journey from Buenos Aires to Santiago del Estero in Argentina to adopt Tito, a dachshund puppy born without his front legs.
It's not the first time that the 52-year-old has come to the rescue of his animal companions.
De Rosa has already rescued 14 dogs and two cats, who all have disabilities due to birth defects or diseases. He also runs an animal shelter which houses over 200 pets.
Speaking to Nuevo Diario Web, De Rosa said: "Tito is a dog that needs a lot of attention.
"I wanted to rescue and bring him to Buenos Aires because there are two homes here designing prosthetic legs for him, and we have more specialised veterinarians willing to build a health plan that will help him live with just two legs.
"The idea is to let him grow as normal as possible," he added.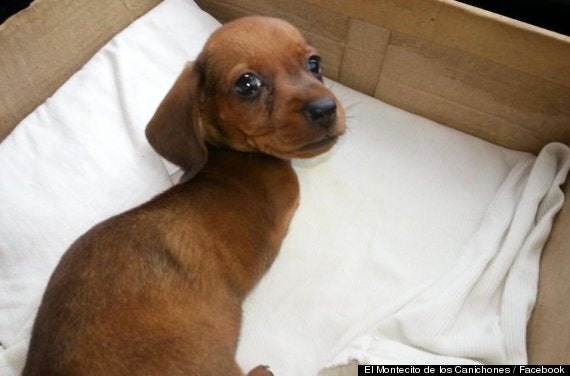 He said that travelling long distance is not enough to put him off adopting a pet - especially if it means saving its life.
"I am willing to offer Tito what he needs in order for him to live a full life," said De Rosa. "In my house, he will have everything."