A living wage, good and affordable housing, and excellent education and training are all key to a good economy, the Archbishop of Canterbury said tonight. They come under the concept of "solidarity", which is a vital part of developing such an economy, the Most Rev Justin Welby said.
In an event organised by the all-party parliamentary group on inclusive growth, he said a good economy seeks to reconnect wealth creation with social justice.
"Wealth creation is a good thing," he said. "Full employment matters, businesses of all kinds should be given the space to develop and create wealth."
But he warned: "The experience of 2008 shows the complexity of human motivation and greed can never be left to the market to deal with. There is no such thing as a level playing field if human beings are involved, there's no such thing as a fully fair and free market, it doesn't exist."
As well as creativity (of wealth) and solidarity, other important concepts were gratuity (or generosity), which involves philanthropy and restraint in the maximisation of returns, which already exists in the economy in such ways as the Post Office continuing to work in areas where it will never be profitable, and also subsidiarity - working out who was best placed to deliver what, including the importance of voluntary action.
Welby too has been active in intervening on economic matters, and has spoken out about inequality in recent weeks.
Tonight's speech was part of a debate at Church House, London, which also featured the president of the CBI, Sir Michael Rake. He said business was very concerned with these issues, and lack of trust that businesses behave ethically was a serious issue, not just for society, but for business.
"It is critical that business is able to better engage, and talk about things it does such as creating more than one million jobs that had been lost in the public sector in the last several years. Also to understand that the gaps between the rich and poor have grown very, very large, to understand that people want to be treated fairly."
Frances O'Grady, general secretary of the TUC, said: "We need to have more good jobs - that's not being on a zero hours contract. Widespread casualisation is a threat to good jobs. Fair pay is also important - collective bargaining is one way to shift the balance."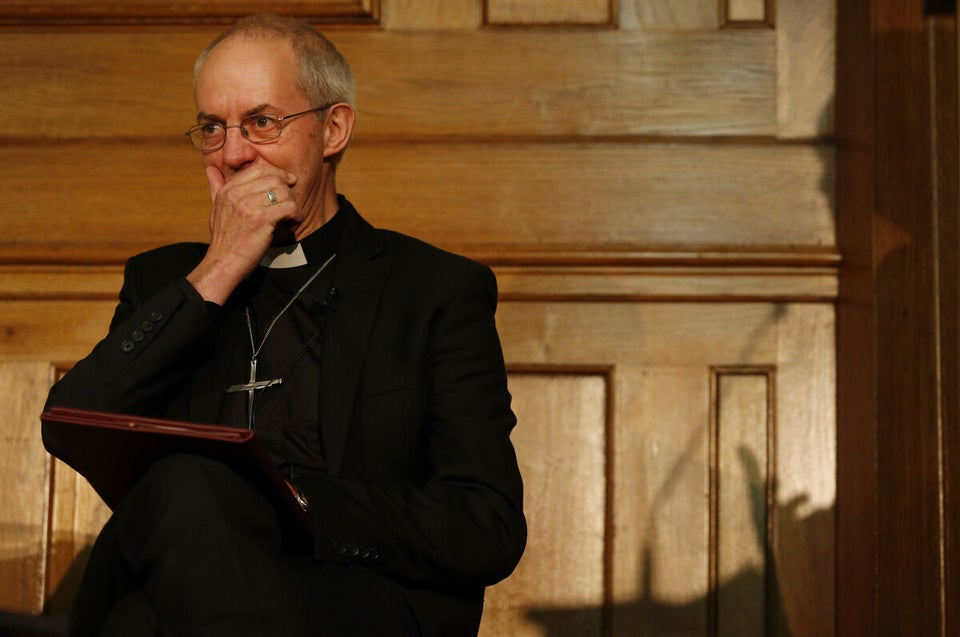 Welby On The Economy
Related