A six-year-old girl has died after piranhas devoured the flesh from her legs.
The little girl was on a family holiday with four other children and her grandmother when their canoe capsized during a thunderstorm in Brazil, local paper Ariquemes Agora reports.
Brazilian news channel Globo has identified the girl as Adrila Muniz.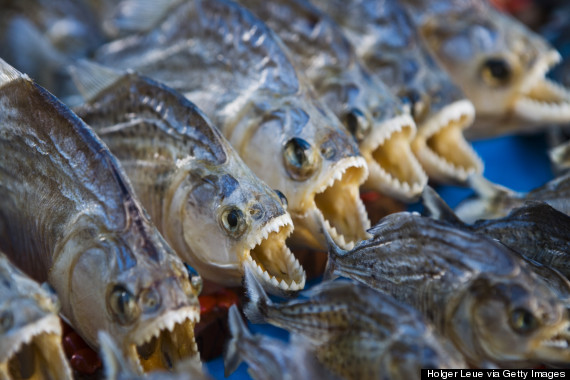 The girl was attacked by piranhas after her canoe capsized
It adds the family believes she was drowning when she was attacked by the piranhas on 27 January.
Harrowing images of Muniz taken in hospital show the bones in her legs exposed where the carnivorous fish attacked her. They are too graphic to show.
Local media reports the child was already dead when she was pulled back into the canoe after the incident in Monte Alegre.
SEE ALSO:
There are between 30 and 60 different species of piranhas in existence, the National Geographic writes.
Notorious for their sharp teeth and voracious appetites, they tend to inhabit major river basins in South America and are know for their taste for meat.
They have been know to resort to cannibalism if food is scarce.