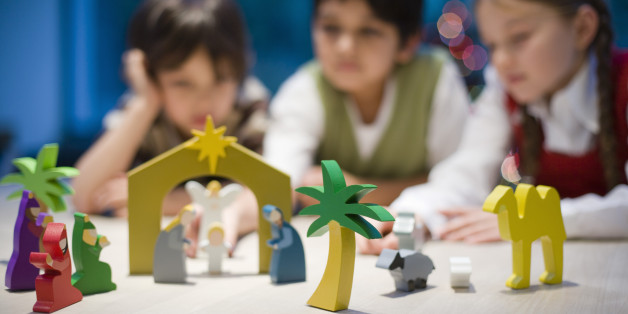 Jupiterimages via Getty Images
Better education of commonalities and differences between religions and non-believers could help prevent vulnerable young people from being radicalised, a senior figure in the teaching profession has suggested.
"Good religious education has never been more needed," Ed Pawson said in a conference speech as chair of the National Association of Teachers of Religious Education .
Helping develop the "religious literacy" of teenagers in the classroom by educating them on the diversity of various faiths from a young age would be of huge benefit to schoolchildren and the rest of society, he said.
Pawson's comments echo warnings from the government, when, in December 2012, a secret memo circulated in the Department for Education claimed that almost 120 faith schools throughout the UK may have been radicalising their students.
Pawson used his conference speech to encourage the government department to increase training bursaries for RE teachers and help combat the growing problems of extremism.
With more money to grow resources and recruit talented teachers would restore the class to its height as "a vibrant and academic school subject," he said.