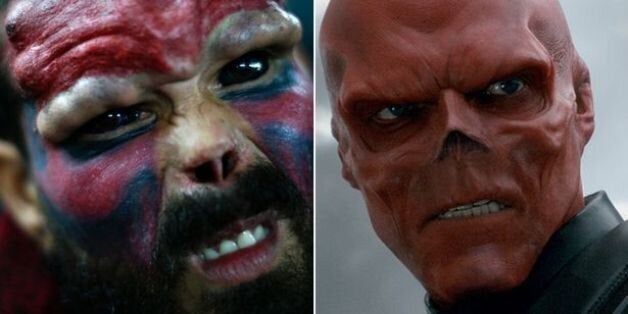 A Venezuelan comic book fan has gone to possibly the most extreme lengths yet to look like his favourite Marvel character.
Henry Damon, 37, underwent surgery to have his nose removed so he could resemble Red Skull, Captain America's arch rival.
In addition to his tattooed eyeballs and lack of nose, the comic fan intends to have his skin dyed red and more facial implants added.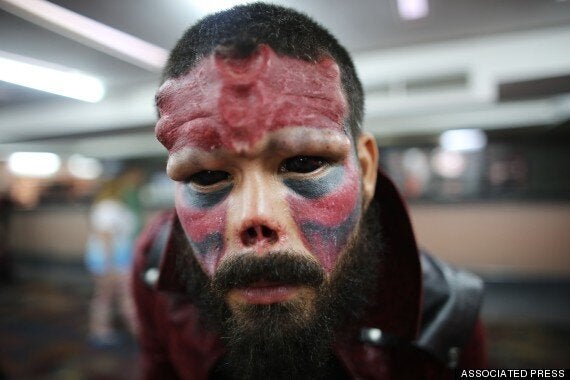 Damon is married with children and requests that people call him "The Red Skull"
"Then he met up with a brilliant surgeon who specialises in extreme body modifications and just knew that this was his opportunity."
Surgeon Emilio Gonzalez, who dropped out of medical school to concentrate on body modification, had to verify Damon's mental state before proceeding with the surgery.
"I asked for a tomography of the nose and sinuses to assure me that it was OK for surgery.
"In addition, a nasal mucus sample was taken to make sure that it had no infection. Henry aka Red Skull is a physically and intellectually healthy person.
"He's an excellent son, husband and father, who has an extreme taste for body modification.
"Most of my customers know that body modification is the last step of body art, everyone knows very well what they want and as well as Henry, many of them are waiting for me for many years to make their dreams a reality."
Captain America's arch enemy was portrayed by Hugo Weaving in 2009's 'The First Avenger'
The Marvel enthusiast already has implants in his forehead and arms, and still plans to have more surgery.
"Next will be silicone implants on the cheekbones, chin and cheeks," Gonzalez said.
"Then we will dye his face red and then he will be Red Skull."