Boxer Ricky Hatton has been burgled after posting on Twitter that he would be away from his home.
Opportunist thieves broke into the Hyde, Greater Manchester property, making off with two Rolex watches, credit cards and an undisclosed number of €500 notes, the Telegraph reports.
Hatton had tweeted his 423,000 followers on 30 January that he was heading to London to appear on a Sky football pundit show and to watch the Chelsea v Man City game at Stamford Bridge.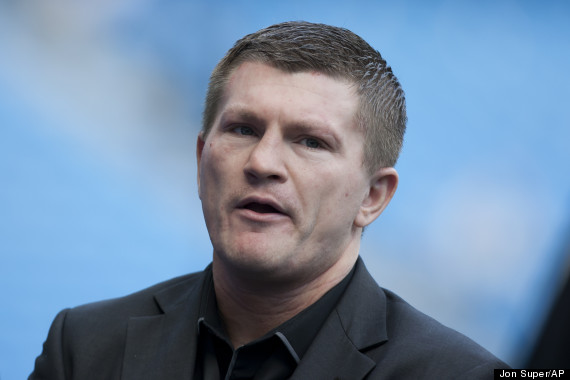 Ricky Hatton was burgled while he was away from his Greater Manchester home
Off to London shortly.On @SoccerAM in the morning with my good mate @1jamesbeattie Then at the city Chelsea game after. Great day tommorow.👍

— Ricky Hatton MBE (@HitmanHatton) January 30, 2015
The former two-weight world champion told the Manchester Evening News: "I am devastated about what's happened. It makes you feel gutted that someone can do this to you.
"Anyone with information should get onto the police as soon as possible because I've put up a reward."