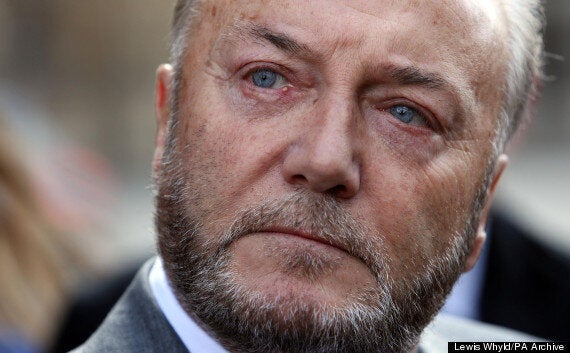 George Galloway has urged his supporters to complain to the BBC
At time of publication the BBC was unable to provide figures for the number of complaints it had received.
The Respect MP was heckled during the show, filmed in Finchley, north London, where there is a large Jewish population, with one audience member shouting: "You're not welcome here."
Galloway, a staunch critic of Israel who has been accused of contributing to anti-Semitic fervor, was on the show to discuss the rising tide of anti-Semitism in the UK.
After the show, Galloway retweeted messages of support referencing "a BBC sponsored Finchley ambush", the "ugly hostility from the crowd", a "contrived public witch hunt" and several which compared his experience to that of the era of lynch mobs dramatized in the 1988 film Mississippi Burning.
Another claimed: "Had a Muslim audience behaved like that to a Jewish MP you can be sure that @bbcquestiontime would be off air in minutes."
He also retweeted a copy of one of the complaints which had been sent to the BBC, accusing the broadcaster of a "continual slurring" against him.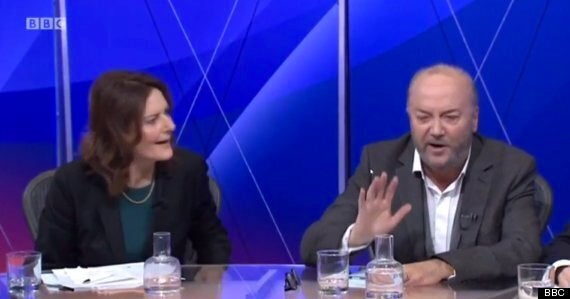 The complainant added: "It was a clear and disgraceful conduct by the BBC, and I am utterly disgusted that my License Fee is going towards the fuelling of lies and propaganda against Mr Galloway."
During one incident on the show Galloway told a heckler: "You will not stop me speaking however much you shout."
When referencing the three assaults he had experienced in London in four months, Galloway was taunted by one audience member who shouted: "I wonder why?"
"See," responded Galloway, "You are in favour of some political violence but against other political violence. You're in favour of freedom of speech for some people, but not for others."
Upon leaving the show, Galloway tweeted that his car had been "kicked and thumped", though footage later posted on YouTube shows the 60-year-old climbing into a car apparently unmolested as police officers stand by.
A small crowd can be heard shouting at Galloway asking him: "Why are you an anti-Semite?" but the car leaves without delay.
Twitter user BaggyBrett remarked: "It wasn't an attack. It was a demo against him. He's glorifying it for the sake of creating his agenda."