Bosnian police have ordered the removal of Islamic State flags and emblems from a home in the town of Gornja Maoca in northeastern Bosnia.
A photographer snapped pictures of the IS flags and emblems on Wednesday, but a day later they had all been removed under orders from the police.
The house is owned by members of the strict Sunni Islam Wahhabi movement, and has been raided multiple times over the past 10 years.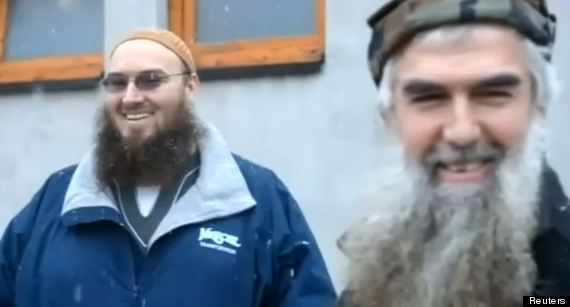 The village of Gornja Maoca is home to many Wahhabist Muslims
The majority of Bosnian Muslims are secular or moderates, but more young people are becoming radicalised and police forces say more than 180 people have left the country to join the Islamic State since 2012.
"I don't understand why such a fuss was made in the past 24 hours because of a simple piece of cloth," a man, who gave his name as Edis, told Reuters.
Police say 16 Bosnians were arrested in September for funding terrorism, recruiting and joining groups in the Middle East, including some from Gornja Maoca.
The radical Islamist movement was relatively unknown in Bosnia until the 1990s, when Arabs flocked to the country in hopes of defending fellow Muslims against the Serbs.
READ MORE: