Stephen Fry proved in what high esteem he is held by the nation by showing he is the only person allowed to get away with making an impression of Stephen Hawking, especially in the great man's presence.
Hawking had got one in, previously, however. When he and Felicity Jones turned up on stage to present the Award for Best Visual Effects, Felicity referred to him as "the only person more intelligent than Stephen Fry". And he added, with a comedic beat, "… yes, and better looking." Star. Other moments included...
The variation on the tired blow-to-camera-kiss thing, with Fry indulging in a spontaneous group hug with Michael Keaton and Ed Norton. Not sure who looked more awkward, but then they ARE actors.
Stephen Fry proved it's ok to swear on live TV these days as long as we're sufficiently posh. "It's veritably pissing down with stars in here," he told the crowd.
Again, Fry, with the best gag of the night, referring to the "shock of both George Clooney and me being removed from the matrimonial market".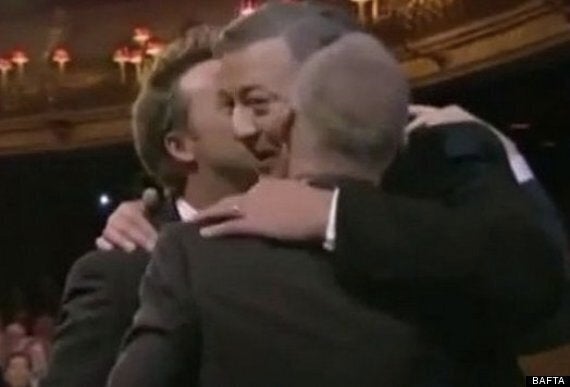 An impromptu love-in for Stephen Fry and 'Birdman' stars Michael Keaton and Ed Norton
This was coupled with the fact that, if anyone else in the world had made so many gags about being newly married, it would have been truly sick-making. But it was Stephen Fry, and he's waited a long, long time for this, as has society, so all is forgiven, and most welcome.
James McAvoy proved with his beautiful Scottish burr and unselfconscious stage presence, that he is a natural heir to Billy Connolly in lightening proceedings with his affable touch, whatever the occasion
A short but shot-from-the-bows set of words from the collector of the gong for Best British Debut thingey for 'Pride'. Simply, "we do incredible things when we all stand together."
Robert Downey Jr's memories of Richard Attenborough - summed up as 'passion, equality, wit, service and family', described with great sincerity and affection.
There aren't many people who can get away with nearly crying as they pick up a gong ON BEHALF OF SOMEONE ELSE. Ethan Hawke was one of the few as he expressed his pride in Richard Linklater's awe-inspiring achievement for 'Boyhood'. Give that man a gong (I mean Ethan).
Stephen Fry's intro to Tom 'OMFG' Cruise, to which the eternally youthful star could only smile.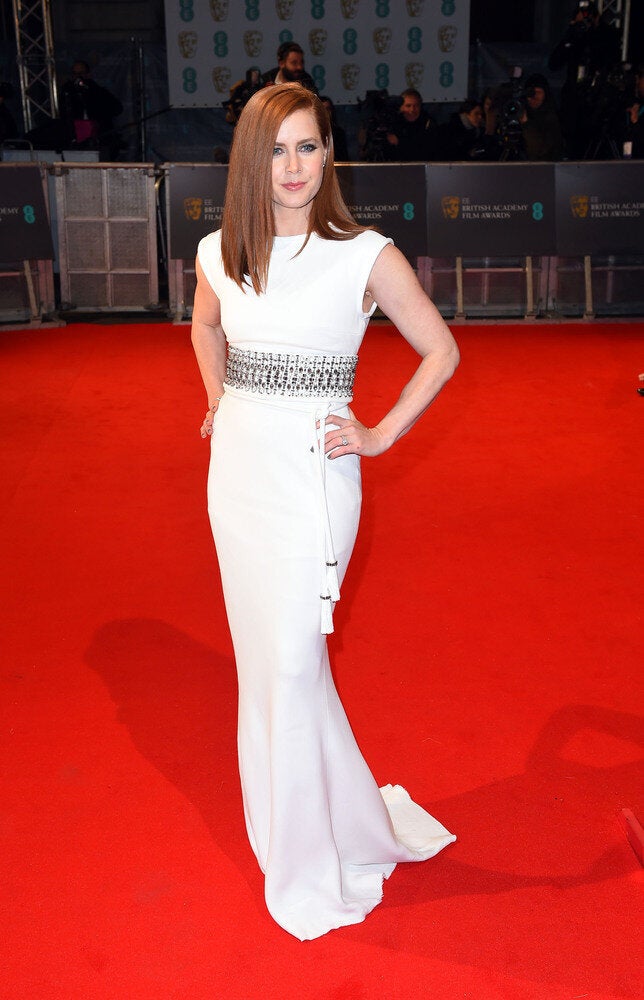 2015 BAFTAs Red Carpet