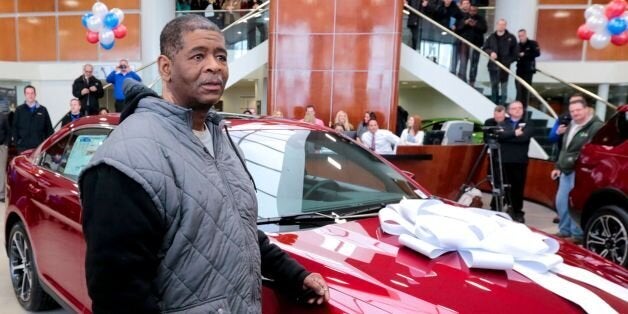 Just one week after student Evan Leedy decided to raise some money for James Robertson to get a car, he has been given a brand new Ford Taurus by a local dealership.
The gargantuan trek involves the 56-year-old walking almost the equivalent of a marathon every single working day.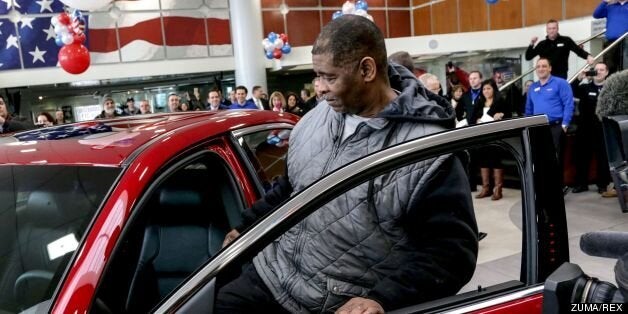 James Robertson gets into his brand new car
Leedy's original intention was to raise around $500 for Robertson to go towards cab rides and bus fare, but his crowdfunding campaign had already reached $2,000 within an hour.
A local car dealership has also donated a brand new red Ford Taurus - the exact car Robertson has been dreaming of.
"I don't like it, I love it," he said. "If only my parents could see me now."
Robertson was unable to afford a new vehicle on his $10.55-an-hour salary after his last car broke down ten years ago.
Highlighting the economic problems in Detroit, Evan Leedy told Reuters he had been quoted $15,000 a year for Robertson's car insurance.
Robertson can now stop leaving home so early, as his 21 mile commute will take just half an hour in his brand new ride.