Voters were "clearly intimidated" by the behaviour of supporters of a party led by the borough mayor Lutfur Rahman, a Labour candidate has told a judge.
Campaigners for Rahman's Tower Hamlets First (THF) stood in "large numbers" outside a polling station in Tower Hamlets, east London, on election day in May 2014, Danny Hassell today told Election Commissioner Richard Mawrey at a special High Court hearing.
Hassell, a Labour candidate in the Bromley South ward of Tower Hamlets, said he had to escort one voter to a polling station entrance to "enable him" to feel safe enough to "exercise his right to vote".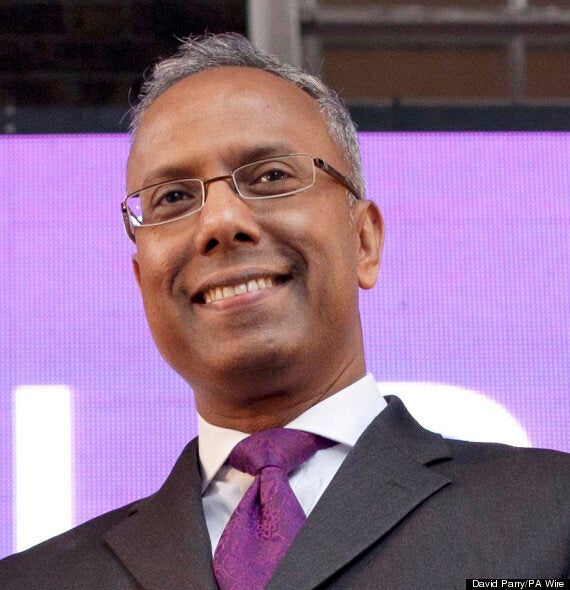 Lutfur Rahman, Mayor of Tower Hamlets
Mr Rahman denies wrongdoing.
The group of four voters - headed by Andy Erlam, who stood as a Tower Hamlets councillor on an anti-corruption ticket - has mounted a challenge under the provisions of the 1983 Representation Of The People Act. Lawyers for the group have made series of allegations - including ''personation'' in postal voting and at polling stations and ballot paper tampering.
Mr Rahman says there is ''little if any'' evidence of wrong-doing against him. His lawyers have described the group of four's claims as ''invention'', ''exaggeration'' and ''in some cases downright deliberately false allegations''.
Mr Hassell told the judge, in a written witness statement, that he had visited several polling stations in Bromley South and Bromley North on polling day - May 22 2014.
"Throughout the day there were crowds of supporters outside of the polling stations in both Bromley South and Bromley North," said Mr Hassell. "These were predominantly Tower Hamlets First campaigners."
He said large numbers of THF campaigners had stood around the "cul-de-sac entrance" which led to the polling station entrance at a community centre in Bromley North.
"When I spoke to someone in the area about whether they had voted they told me that they did not want to walk past all these people and were clearly intimidated by this," he said. "I had to personally escort this gentleman - who is in his 20s/30s - to the polling station entrance to enable him to feel sufficiently safe to go and exercise his right to vote. I do not believe this would have been an isolated case."
The judge was also told of concerns Mr Hassell had raised in a Facebook posting the day before polling day - May 21 2014. Mr Hassell had reported speaking to a "group of mums" at a primary school that morning.
"One Polish lady told me she has been called a racist for not supporting Lutfur Rahman," Mr Hassell had written. "Her husband - a Turkish Muslim - has been told he is a bad Muslim if he is not voting for Lutfur Rahman. Another Pakistani woman nodded as though this was a familiar accusation."
Related