North Korea is a very dark place, figuratively and literally, by which we mean that it's a terrifying dictatorship with almost no artificial light.
With a national electrical grid that'd make a Scalextric set look positively advanced, North Korea's government has managed to achieve something that very few national governments could, which is keep its citizens almost constantly in the dark.
Despite this shortcoming, the country's national newspaper, Rodong Sinmun, has finally come out with an explanation for the iconic satellite imagery which shows the country sandwiched between two huge blocks of luminescence.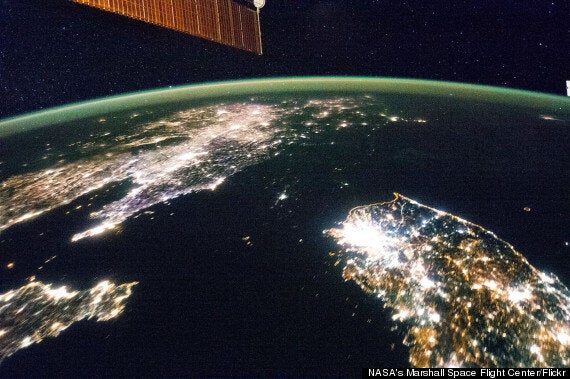 "They [North Korea's detractors] clap their hands and get loud over a satellite picture of our city with not much light, but the essence of society is not on flashy lights,"
As you can see from the Wall Street Journal's translation of the copy, the government's stance is that North Korea isn't suffering from a massive electricity shortage but is merely being prudent. Against what, we're not entirely sure but as it goes on to point out, the US will apparently be suffering a similar fate very soon.
"An old superpower that is meeting its sunset may put up a face of arrogance but it can't avoid its dark fate."
Popular in the Community