The world may be gripped by the horrors perpetrated by the Islamic State group, but a wider bloodbath provoked by Syria's civil war is continuing unabated, with several hundred people killed in the past week alone.
"Everything Daesh is doing now, the (Syrian) regime has done before and is still doing," said Syrian activist Ahmed al-Ahmad, referring to the Islamic State group by its Arabic acronym. "But the world protects Assad and only cares about Daesh crimes."
The British-based Syrian Observatory for Human Rights, which documents Syria's civil war through a network of activists on the ground, said it already has recorded some 650 airstrikes across Syria this month. These include more than 350 barrel-bomb strikes in several areas, including the eastern Damascus suburbs called Eastern Ghouta, Aleppo and the nearby city of Idlib, and the southern province of Daraa.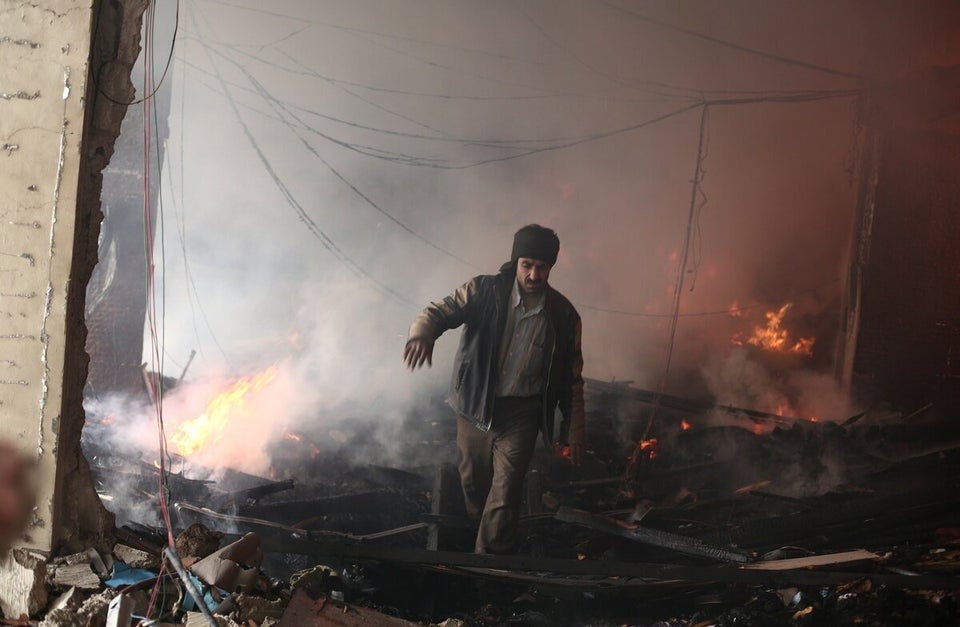 GRAPHIC CONTENT - Syrian army hit Eastern Ghouta of Damascus