Supporters of the Islamic State hacked the Twitter account of US magazine Newsweek on Tuesday.
The account was taken over by a group calling themselves the Cyber Caliphate, and included a threatening message for First Lady Michelle Obama, her children and her husband.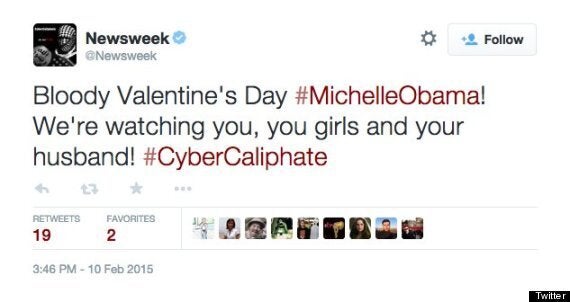 The group, which also claimed responsibility for the hacking of the US Central Command Twitter account last month, posted: "#CyberCaliphate Bloody Valentine's Day #MichelleObama! We're watching you, you girls and your husband!"
A second post read: "While the US and its satellites are killing our brothers in Syria, Iraq and Afghanistan, we are destroying your national cybersecurity system from inside."
The tweets were quickly deleted, the banner changed and the profile picture of a militant removed.
Related