Deah Shaddy Barakat, 23, his wife Yusor Mohammad, 21, and her sister Razan Mohammad Abu-Salha, 19 were found dead in their home on Tuesday evening. Unconfirmed reports say they were killed "execution-style".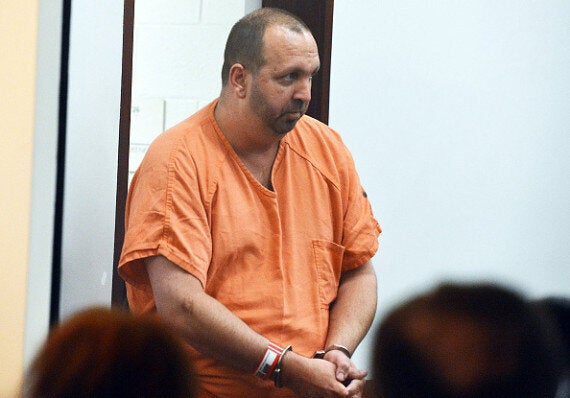 Craig Stephen Hicks, 46, enters the courtroom for his first appearance Wednesday, Feb. 11, 2015 at the Durham County Detention Center in Durham, N.C
Craig Stephen Hicks, who is rumoured to be an atheist, was arrested and charged with three counts of first-degree murder.
On Wednesday the results of a preliminary investigation indicated the motive behind the shooting was an long-running neighbor dispute over parking, Chapel Hill police said. The force added Hicks was cooperating with the authorities.
In the statement from Chapel Hill police, Chief Chris Blue said, "We understand the concerns about the possibility that this was hate-motivated, and we will exhaust every lead to determine if that is the case."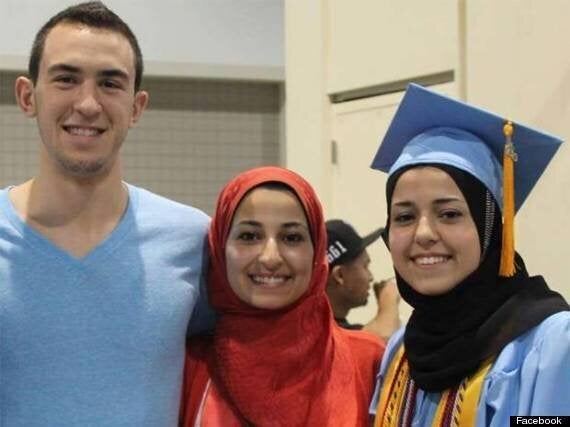 Deah Shaddy Barakat, Yusor Mohammad, and Razan Mohammad Abu-Salha were found dead on Tuesday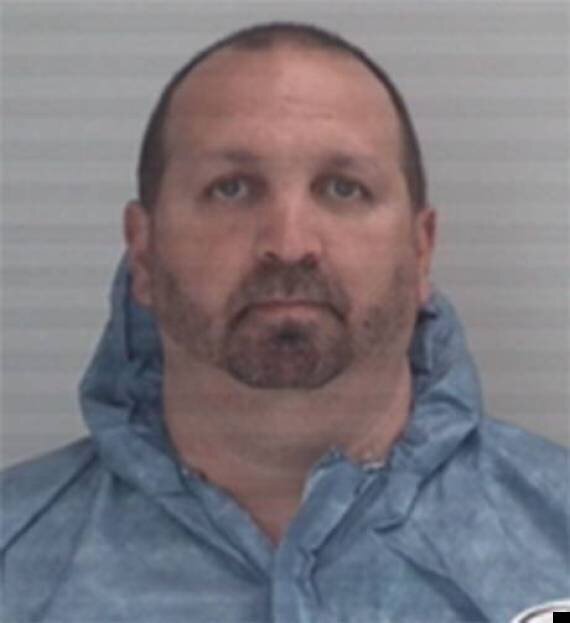 Craig Stephen Hicks has been charged with three counts of first-degree murder
A Facebook page speculated to belong to Hicks and emblazoned with the slogans: "Atheists for equality" and "anti-theism" circulated, as did a post dating to 2012 in which Dawkins is quoted saying: "My respect for the Abrahamic religions went up in the smoke and choking dust of September 11th..."
Speculation of the motives of the crime were addressed directly by the Council on American-Islamic Relations (CAIR), which urged police to move swiftly.
CAIR National Executive Director Nihad Awad said: "Based on the brutal nature of this crime, the past anti-religion statements of the alleged perpetrator, the religious attire of two of the victims, and the rising anti-Muslim rhetoric in American society, we urge state and federal law enforcement authorities to quickly address speculation of a possible bias motive in this case."
Hicks appeared in court on Wednesday morning. He will be held without bond until 4 March.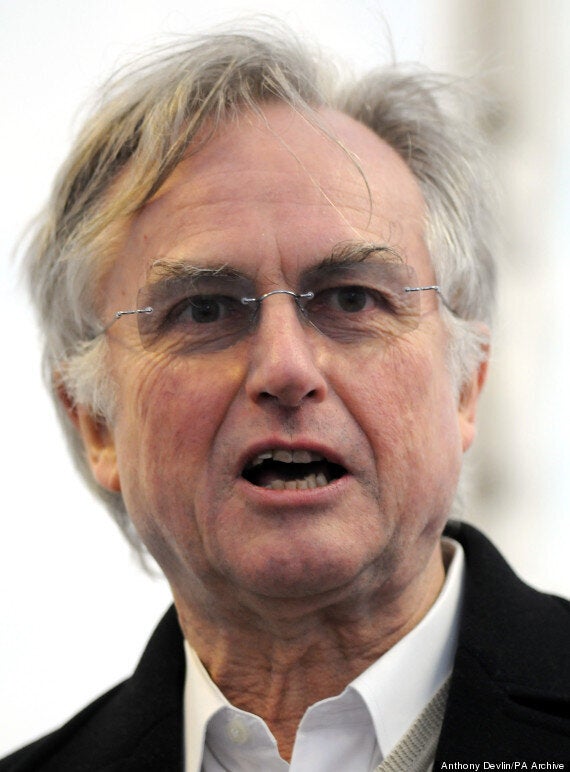 Richard Dawkins has publicly condemned the murders
Barakat was a second-year dental student at the University of North Carolina, and Yusor was scheduled to begin dental studies in the autumn. Both had graduated from North Carolina State University, school spokesman Mick Kulikowski said.
Barakat graduated with a business administration degree in the spring of 2013. Mohammad graduated in December with a biological sciences degree. Abu-Salha was a sophomore design major who had started classes last fall.
There had also been criticism of what was labelled "Islamophobic" media coverage of the tragedy. Many complained the attack was not given due attention, with the hashtags #ChapelHillShooting and #MuslimLivesMatter duly trending.
Many highlighted the subjects the media were covering in favour of the incident.
Muslims expressed strong feelings of alienation and victimisation.
Popular in the Community