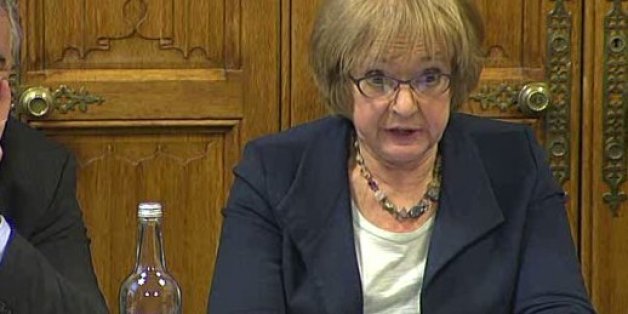 Parliament
MPs have railed at HM Revenue & Customs' "pathetic" pursuit of tax dodgers amid allegations that Britain's biggest bank, HSBC, has helped rich Britons evade millions of pounds in tax through its Swiss banking arm.
Labour MP Margaret Hodge, chair of the influential Public Accounts Committee, told HMRC officials on Wednesday afternoon of her "feelings of anger", saying: "You sit there waiting for people to come, you don't go out and police in the way that other authorities are doing, and therefore they're getting more money in, they're doing more litigation, and they're defending their taxpayers."
Hodge lambasted the taxman for its lax treatment of the "really strong' allegations of "pretty outrageous" financial management, accusing them of "not serving the British taxpayer". She later got so infuriated by the HMRC officials' answers that she told them she wanted to "put a bomb" under them.
Public Accounts Committee chair Margaret Hodge cracks - tells HMRC officials "I want to put a bomb under you guys."

— steve hawkes (@steve_hawkes) February 11, 2015
Lin Homer, HMRC's permanent secretary, told MPs that it took on average 44 months to bring a tax evasion case to the Crown Prosecution Service.
MPs were also told that HMRC had told ministers about the leaked cache of HSBC's private banking clients in Switzerland in April 2010 "within months" of receiving details, but did not inform them that they related to HSBC.
The lack of clarity in this response will not help Labour and the Tories, who have been engaged in a blame game as to which party is responsible for overlooking the allegations about HSBC's Swiss banking arm.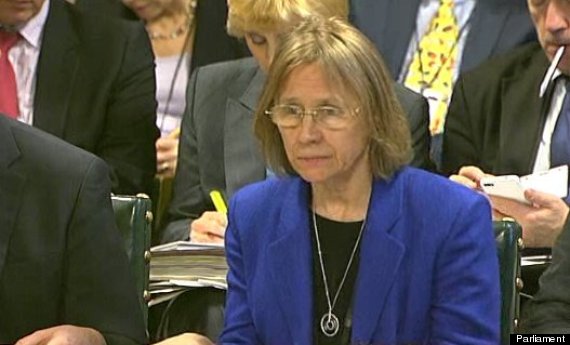 HMRC"s permanent secretary Lin Homer gets questioned about HSBC's Swiss banking arm
David Cameron gave Stephen Green, who served as HSBC's chair from 2006-2010, a Conservative peerage in order to let him serve as a coalition trade minister. However, the Tories have tried to pin the blame on the last Labour government, specifically shadow chancellor Ed Balls, who was city minister from 2006-2007.
HMRC officials were hauled up before MPs came just hours after Cameron was branded "rotten" and a "dodgy prime minister surrounded by dodgy donors" by Ed Miliband during a highly personal exchange at Prime Minister's Questions.
The Labour leader told MPs that there was a "revolving door" between Conservative HQ and the bank, after reports that a number of Tory donors held accounts with HSBC in Switzerland, a section of the bank which has been accused of helping clients evade taxes.
He said that Cameron had been caught "bang to rights" by failing to vet the bank's chairman, who he appointed as a coalition trade minister.
"He took the money. He gave a job to the head of HSBC. And he lets the tax avoiders get away with it. There is something rotten at the heart of the Tory party and it's him," the Labour leader rounded off, pointing at his rival across the chamber.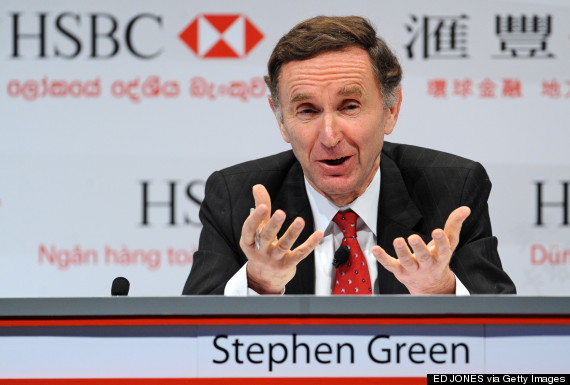 Lord Green ran HSBC before going on to be a Tory peer and the coalition's trade minister
See more on General Election 2015
Lord Green was at the centre of another maelstrom in 2012 amid accusations that HSBC allowed drug king pins, terrorists and rogue nations to launder money through its global subsidiaries, with the Tory peer later expressing "regret" over the bank's role.
HSBC was forced to issue an apology after a United States Senate committee found that over the last ten years the bank had provided services to some lenders in Saudi Arabia and Bangladesh believed to have helped fund al Qaeda and other terrorist groups.
In a statement to the Guardian, HSBC said: "In the past, the Swiss private banking industry operated very differently to the way it does today. Private banks, including HSBC's Swiss private bank, assumed that responsibility for payment of taxes rested with individual clients, rather than the institutions that banked them. Swiss private banks were typically used by wealthy individuals to manage their wealth in a discreet manner.
"HSBC has cooperated and continues to cooperate to the extent that it can with requests for information from governments regarding account holders. However, providing client data to foreign authorities would itself constitute a criminal offence under Swiss law."