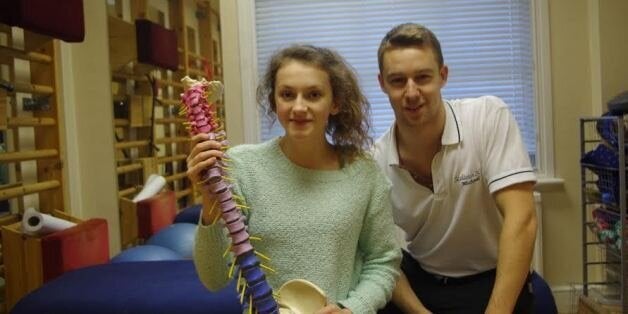 Up-and-coming acrobat Lauren Hill faced an end to her sporting dreams after spine began to bend "like a banana" when she grew six inches in just two months.
But the 16-year-old, who was diagnosed with spine bending condition scoliosis, has now made an amazing recovery.
After a growth spurt last year, Hill's spinal column bent at almost 45 degrees out of shape.
The acrobat - who has been involved in the sport since she was two - faced the heart-breaking reality of no longer being able to compete.
But incredibly Hill is now standing tall after a pioneering treatment - using 45 minutes of physiotherapy a day - has straightened her spine once again.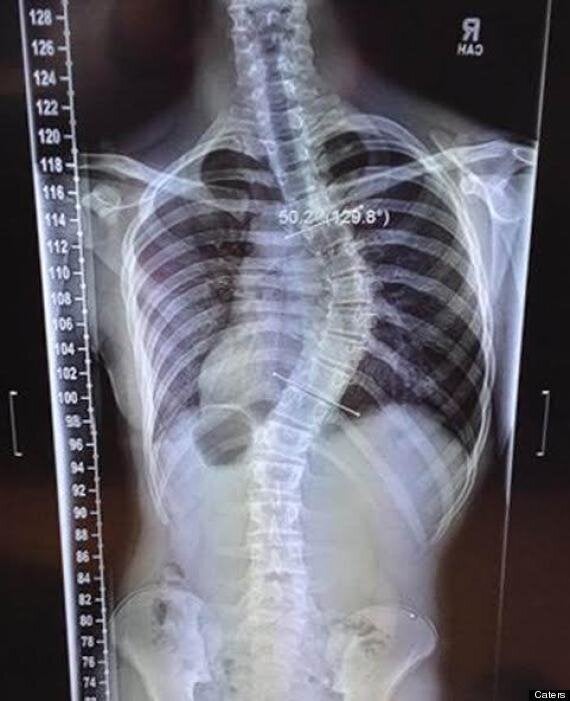 Mum Alison Hill, 47, from Feltham, Middlesex, said: "Acrobatics is Lauren's whole life, so it was so hard when we thought she'd have to stop - it really is everything to her so she was really upset.
"She had a big growth spurt in 2014. She was short for her age and developed much later because of her sport, so when she grew five or six inches in a month it caused her spine to curve off in this "S" shape – quite a lot like the way a banana bends.
"The exercises she does now are specific to the individual and make the person really aware of their condition.
"Lauren now does 45 minutes of exercises per day - it's signing up to a different way of life but it's a small price to pay for something that improves her condition, halts progression of it and reduces pain as well."
Hill's coach first noticed something was wrong when he saw her hips and shoulders looked uneven and one shoulder blade protruded.
Mrs Hill took her daughter to her GP, where she said he initially diagnosed her as having one leg shorter than the other.
But the teen began suffering from a lack of flexibility and agonising pain that prevented her from performing some of her routines. When she returned to hospital again she was diagnosed with scoliosis.
Alison said her daughter faced a high-risk operation to surgically immobilise and straighten her spine, which would have put an end to her acrobatics for good.
She said: "When I questioned the consultant over whether Lauren would still be able to participate in acrobatics or any other sport he replied 'she will only have flexibility at the base of her spine and will be able to swim'.
Determined Hill refused surgery, deciding to look at alternative therapy with her mum instead.
Hill said: "I was trying to train for the world championships when I found out I had scoliosis and it hurt so much. There were points where I thought I wouldn't be able to carry on, but I still would have hated surgery because I knew the outcome to that would not have necessarily been good either."
Alison then discovered Scoliosis SOS - the only clinic in the world to offer treatment following the ScolioGold method, which is the combination of non-surgical treatments. Whilst undergoing treatment, Hill was taught a customised exercise program specific to her condition over a span of four weeks.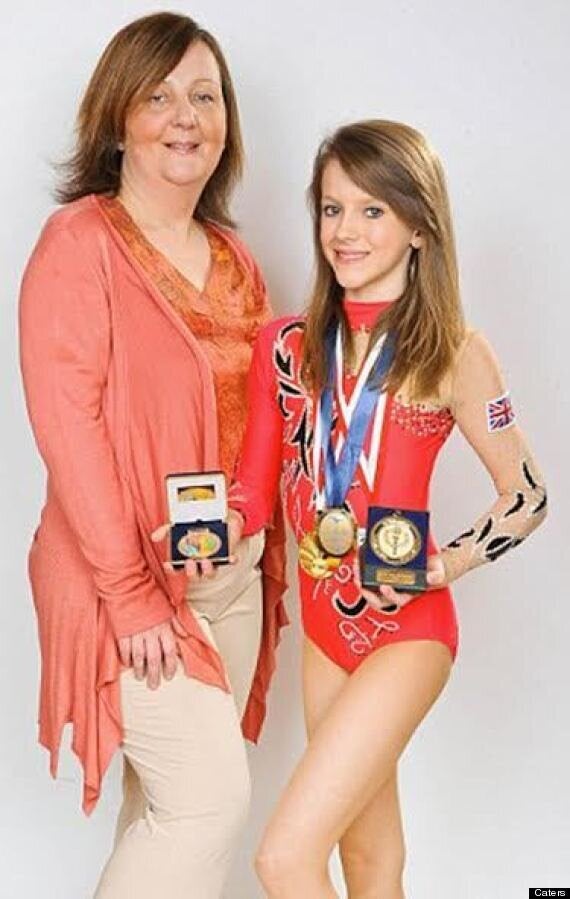 Charlie Meekings, Patient Care Co-ordinator at Scoliosis SOS Clinic, said: "It is important to know that there are other effective treatments available for scoliosis, not just those provided by the NHS. However, due to current legislation many health professionals are unable to disclose or discuss treatment options outside of the public sector."
"Our clinic prides itself on our ability to give free, impartial advice with no obligation to visit the clinic."
Hill will now be trying for a place to represent Team GB at the European Acrobatics and Gymnastics Championship in Germany later this year.
Her mother said: "She now has her eyes set on another World Championship trophy in China next year: something that seemed impossible only four weeks ago."