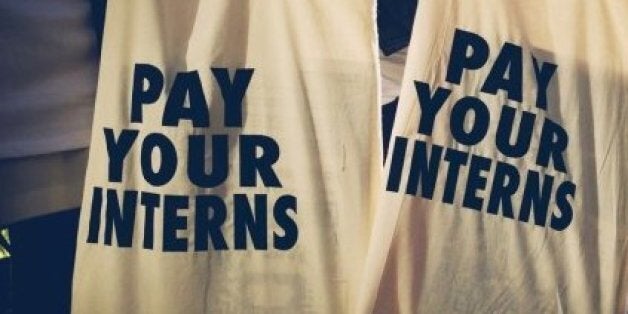 Plans are being made to name and shame companies using unpaid interns as part of a campaign to tackle "exploitation" of young people.
The National Union of Students (NUS) and campaign group Intern Aware are setting up a confidential hotline to gather information on firms offering internships without pay.
See Also:
Details will be published in the run-up to the general election, while political parties will be urged to commit to supporting the campaign's aims of requiring payment for all work experience over four weeks.
NUS president Toni Pearce said: "We know that it is really difficult for people to come forward as they may feel that their own career could be jeopardised by naming and shaming. However we need to stand together to tackle the practice of unpaid internships. I would urge everyone to remember we will treat all callers confidentially.
"Every student should have the opportunity to gain meaningful work experience, regardless of their background. The expectation for young people to work for free, for long periods, to gain experience is exploitative and blocks those from less wealthy backgrounds from some professions.
"Unpaid internships are illegal when they don't comply with national minimum wage legislation. We want the next government to introduce and enforce legislation that all work experience of over four weeks should be paid."
Chris Hares, campaigns manager at Intern Aware, said: "For too long, unpaid internships have been a major barrier to many young people who can't get a job without experience, but can't get experience because they cannot afford to work for free. Not only is this damaging to social mobility, but where real work is being done it is often illegal.
"Political parties of all sides need to get a grip on this situation, and act in the best interests of young people and businesses alike. In fact, two-thirds of business have said they would welcome clarity in the law on internships. Most recognise that unpaid internships are actually damaging to businesses, as they only allow them to select talented young people from a limited pool of people who can afford to work for free.
"A step change could be achieved by a four-week limit, which is supported by NUS as well as a range of business leaders, universities and organisations."
Related