Nigel Farage has insisted he is "fighting fit" for the general election and claimed he went the whole of January without touching a drop of alcohol.
The Ukip leader, who is famous for campaigning with a pint of bitter in his hand, launched his party's election campaign in an Essex cinema today and noted a comment about his appearance.
"I did do the dry January thing and I have lost a substantial amount of weight doing so. And I am fighting fit for the next three months," he said. "I didn't weigh myself at the start of January or at the end, but I am wearing suits I haven't squeezed into for years."
Appearing at the Movie Starr Cinema in Canvey Island, Farage held a tub of popcorn bearing the party's logo as he launched the drive for the May poll. He said Ukip would "not enter a coalition" with any other party and would only do a informal deal with Labour or the Tories if they promised an in/out referendum on the European Union.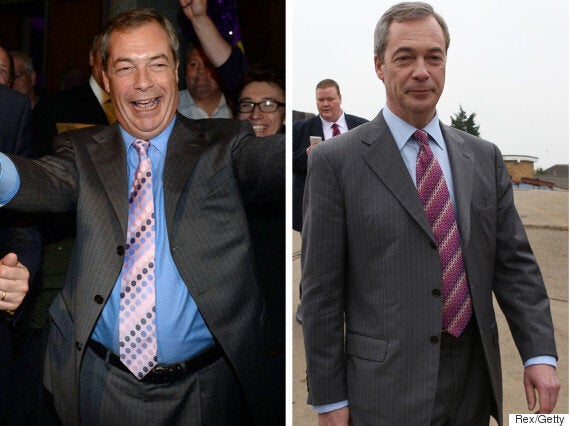 Nigel Farage is now half the man he used to be
Farage said he would not make "silly predictions" about the number of MPs Ukip would win, but said he expected the party was "going get a good number of men and women elected".
"I think we are doing very much better than anyone amongst the media currently understands," he said. "I've been right every time," he said, referencing past predictions that Ukip's support would decline.
Ukip's success over the past year has come despite almost weekly scandals and rows involving controversial comments made by its candidates and activists. However Farage said he had moved quickly in every case to deal with the problems.
"We have been pretty tough and pretty ruthless, as a party, to get rid of people who are not prepared to be team players and to get rid of people whose comments have caused general outrage," he said.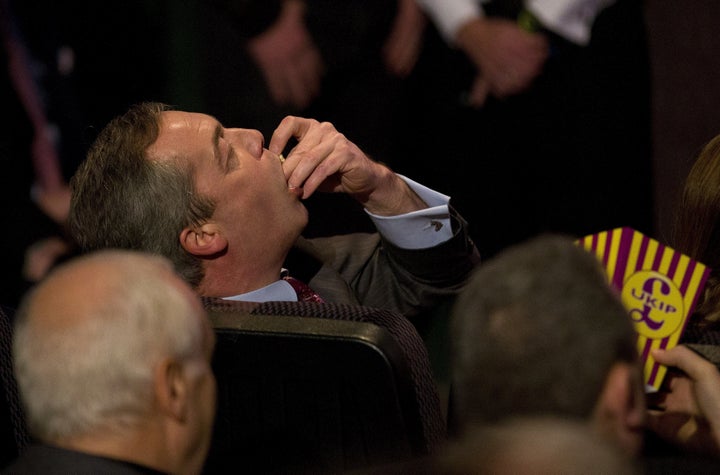 Not too much popcorn, Nigel
Farage said the most "difficult balance" he had to strike as leader was between having candidates that could "freely speak their minds" without "causing mass offence".
He added that the process of leaving some of the party's initial supporters and candidates behind was "part of the growing up of up from begin a small party into being a big party". Farage added: "In the end you find you can't always take everyone with you."
Farage is not the only politician who has gone on a diet ahead in preparation for the election. David Cameron recently revealed he has given up bread in an effort to slim down.
Popular in the Community