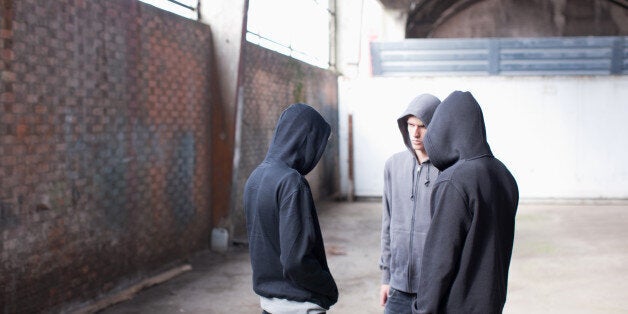 Dealing with the fallout from social problems affecting young people costs the taxpayer almost £17 billion a year, according to research.
It suggests that cash is being pumped into resolving issues such as mental health, going into care, youth crime and unemployment when it could be better spent on addressing the root causes.
The study, by the Early Intervention Foundation (EIF) charity, says that a move to early spending will not only save public money by reducing the pressure on health services and the welfare system, but will "transform children's lives".
The analysis shows that this £17 billion "late intervention" bill is shared by a number of different national and local agencies, including councils, the NHS, schools, welfare, police and the criminal justice system.
Local authorities bear the largest share of the cost at £6.5 billion, followed by the welfare system (£3.7 billion) and the NHS (£3 billion).
The overall bill is just the immediate cost for a single year, and does not capture the long-term impact of the social problems affecting young people.
Late intervention is not only expensive, it is hard to argue that it is money well spent, the researchers said.
"What these figures represent is merely the immediate impact on the taxpayer of thousands of lives blighted by thwarted potential and missed opportunities," the study warns. "The human and social costs are far greater."
It goes on to argue that not all of this cost can be prevented, as going into care or getting treatment for mental health issues is the best option for some youngsters.
But the study adds: "Many of these children and young people might have had a different journey if they or their family had received the right help at an earlier time."
Early intervention has been shown to stop problems worsening and having a damaging impact, the charity said.
It suggested that there needs to be better co-ordination across Whitehall, local agencies and communities to ensure that existing early intervention funding is better spent.
EIF chief Carey Oppenheim said: "Our research lays bare how much the Government spends each year tackling the social problems that early intervention is designed to prevent. Yet our public services remain increasingly geared towards picking up the pieces from the harmful and costly consequences of failure.
"As a nation, this is something we can no longer afford to ignore.
"Whoever forms the next government must place the next generation of children, young people and their families at the heart of its policies. A long-term national and local commitment to prioritising and investing in Early Intervention will not only save money but will give children the best chance of thriving."
Sir Tony Hawkhead, chief executive of Action for Children, said: "This research puts a hard figure on the cost of waiting too long to help children and young people.
"It serves as a stark reminder of the great human cost of social problems that are all too often preventable if we act earlier. We must listen to children and young people about their experiences: what they say backs this impressive economic analysis."
David Simmonds, chairman of the Local Government Association's children and young people board, said: "Councils recognise that investing in early intervention improves the life chances of young people and results in cost savings to the public purse later on.
"The trouble is that funding streams based on departmental silos mean that too often the savings from investment by one agency are recouped by another, resulting in disincentives to invest in early intervention. Rather than an incentivised fund which councils would have to use much-needed resource bidding for, it is essential that this money is available flexibly to local communities where it can be most effectively put to use."