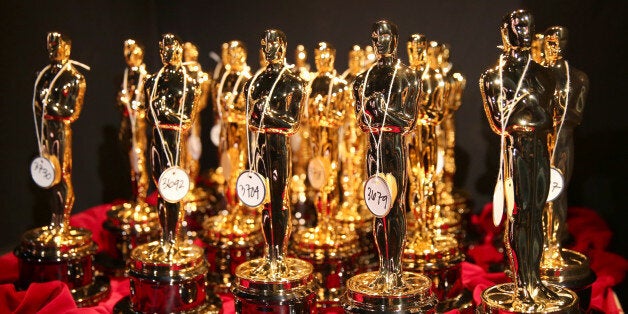 Before you feel sorry for those who don't pick up a golden statue at this year's Oscars (or start another #PoorLeo-style hashtag) you might want to take a look at the 'Everybody Wins at the Oscars' nominee goody bag.
This year, actors, directors and producers will go home with a swag bag valued at more than $125,000 (£82,000).
It's reported to include a three-night stay at a resort in Tuscany, a luxury train ride through the Canadian Rockies and a custom silver necklace.
Oh, and a procedure that promises to "rejuvenate the vagina".
Created by Dr Charles Runels, the Orgasm Shot, or O-Shot is designed to "help relieve women with urinary incontinence and sex problems".
The procedure includes taking blood cells out of a women's body and injecting them into the vaginal tissue and clitoris.
Yep, a needle IN YOUR CLITORIS.
"The woman usually enjoys the effects of the O-Shot almost immediately as the growth factors begin to rejuvenate and enhance the sexual response," the product's website claims.
The O-Shot was included in the 2014 Oscars goody bag and is reported to be making a repeat appearance this year.
Back by popular demand, we wonder?
Not everyone's a fan of the O-Shot. Dr. Jennifer Berman, a practicing urologist and expert in women's sexual health issues previously condemned the procedure.
"Injecting growth factors into the genital tract of a woman has risks associated with it and the benefits have not been teased out," she told ABC News.
If we were among Felicity Jones, Julianne Moore, Rosamund Pike and Reese Witherspoon at this year's Oscars, we'd take the free holiday and run.