In an apparent attempt to repeat the attack on Charlie Hebdo in Paris last month, the man, who remains at large, fired shots at a cafe in Copenhagen on Saturday afternoon at a debate on free speech organised by Vilks, who has received death threats since caricaturing the Prophet Mohammad in 2007.
The 45-second clip, obtained by the BBC and later uploaded to YouTube, starts with a woman talking during the debate.
She says in English: "I realise that, every time we talk about activity of those people they will be always: 'Yes, it's freedom of speech but' and turning point is 'but'. Why do we still say 'but' when.."
At this moment, around 17 seconds in, the gunfire begins. It is briefly the only sound until what sounds like the commotion of people fleeing can be also be heard.
The gunfire lasts for around 15 seconds.
"I heard someone firing with an automatic weapons and someone shouting. Police returned the fire and I hid behind the bar. I felt surreal, like in a movie," Niels Ivar Larsen, one of the speakers at the event, told the TV2 channel.
The gunman then fled in a carjacked Volkswagen Polo that was found later a few miles away, police said.
Police initially said there were two gunmen but later said they believed there was only one shooter, and described him as between 25 and 30 years old with an athletic build, and carrying a black automatic weapon.
They released a blurred photograph of the suspect wearing dark clothes and a scarf covering part of his face.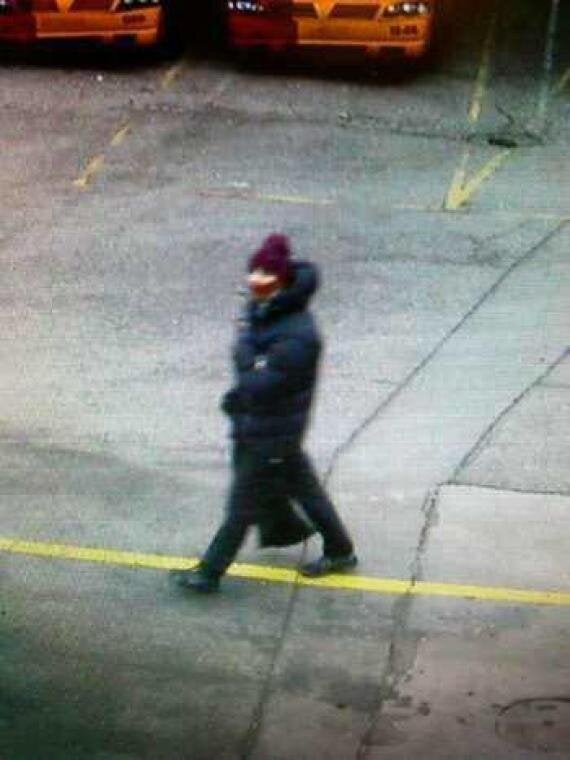 The suspect, in an image released by police
Visiting the scene of the shooting, Danish Prime Minister Helle Thorning-Schmidt said "our highest priority is to get the perpetrator arrested."
Police said it was possible the gunman had planned the "same scenario" as in the Charlie Hebdo massacre, in which cartoonists from the French magazine were murdered for what they had drawn.
The French ambassador to Denmark attended the event and tweeted "still alive in the room" in its aftermath.
French President Francois Hollande called the Copenhagen shooting "deplorable" and said Thorning-Schmidt would have the "full solidarity of France in this trial."
Danish police said the victim Saturday was a 40-year-old man who was inside the cafe attending the event. He has not yet been identified.