'Fifty Shades of Grey' author E.L. James has opened up about her on-set "disagreements" with film director Sam Taylor-Johnson.
SEE MORE:
The British writer was closely involved with the film adaptation of 'Fifty Shades' - starring Jamie Dornan and Dakota Johnson as the story's lead characters Christian Grey and Anastasia Steele - though her presence led to a few arguments with Sam, who was in the director's chair.
Sam has already spoken about the creative pair's "proper on-set barneys" in a magazine interview, with E.L. James offering her side of the story during a chat at the 'Fifty Shades' premiere this week.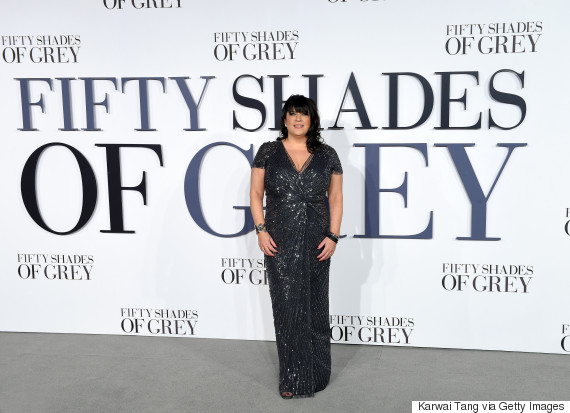 E.L. James
Speaking to Digital Spy she admitted: "It was hard in places.
"But any creative process they're going to have disagreements between all sorts of people but we got there in the end and I think the fans will be really pleased."
Earlier this month, Sam revealed: "It was difficult. I'm not going to lie.
"We definitely fought but they were creative fights and we would resolve them."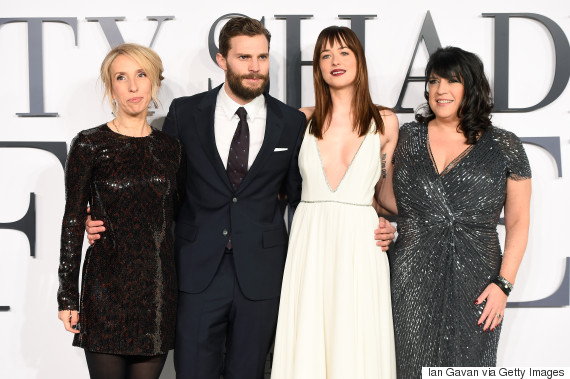 'Fifty Shades of Grey'
Despite their disagreements during the production of 'Fifty Shades', the two put their differences aside at the film's London premiere on Thursday night, posing for photographs together on the red carpet.
While we're practically knocking down the cinema doors for the opportunity to catch Jamie Dornan with his kit off, he's admitted that his wife is less "comfortable" with him getting up to all kinds of BDSM-related shenanigans on screen, and won't be watching it.
Can't wait to watch 'Fifty Shades in cinemas? Click here for everything you need to know about the new film, or look below for some great clips and trailers...
LIKE US ON FACEBOOK | FOLLOW US ON TWITTER