'Fifty Shades Of Grey' is officially a smash hit after breaking box office records since its release on Friday.
SEE MORE:
The film adaption of EL James' bestselling erotic novel took £4.6million in the UK on its opening night alone - the highest ever box office takings for an '18' certificate movie.
The previous record-holder was 'The Hangover', starring Bradley Cooper, in 2009.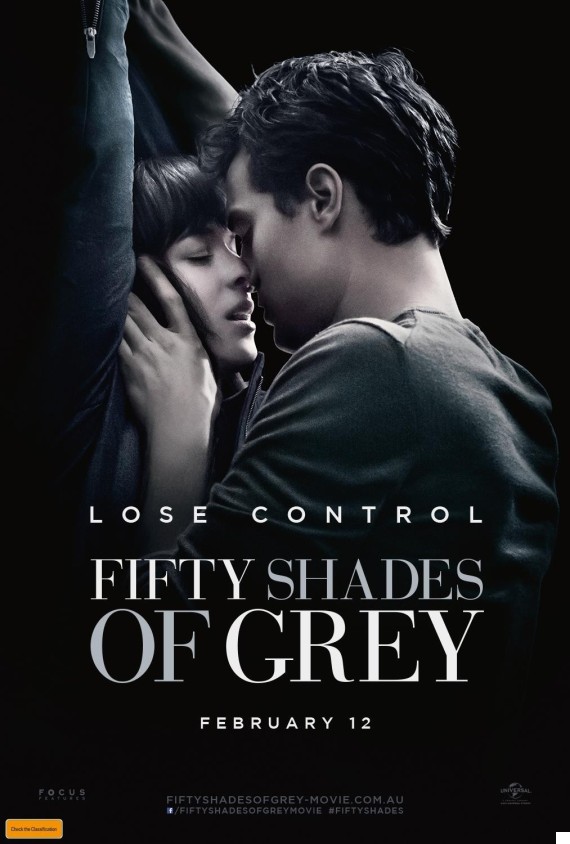 Many cinemas across the UK sold out as fans flocked to their local big screen to see Jamie Dornan star as S&M-loving billionaire Christian Grey and Dakota Johnson as his lover Anastasia Steele.
It was the same story on the other side of the pond, with 'Fifty Shades' taking $81.7 million in three days.
Paul Dergarabedian, senior box office analyst at Rentrak, told Variety: "It had that whole sex thing going for it, it was edgy, and it started a conversation. It went beyond being a girls' night out movie and became a date night movie."
Last week, writer EL James, who stands to get a cut from all box office sales, opened up about her on-set "disagreements" with film director Sam Taylor-Johnson.
Sam has already spoken about the creative pair's "proper on-set barneys" with E.L. James offering her side of the story during a chat at the 'Fifty Shades' premiere this week.
"It was hard in places," she told Digital Spy.
"But any creative process they're going to have disagreements between all sorts of people but we got there in the end and I think the fans will be really pleased."
LIKE US ON FACEBOOK | FOLLOW US ON TWITTER