Jessica and her hubby were probably feeling romantic after some sort of Valentine's Day celebration, whipping off their shirts for a bit of social media fun.
Shared with the tag #FIFTYSHADESOFJOHNSON, these perky pictures have the internet all flustered.
Jessica has been married to former San Francisco 49ers tight end (that's American football player to you and me) Eric Johnson since July 2014.
Meanwhile, the movie which inspired these pictures is getting mixed reviews. 'Fifty Shades Of Grey' is officially a smash hit after breaking box office records but some aren't too happy with the film's popularity.
The adaption of E.L. James' bestselling erotic novel took £4.6million in the UK on its opening night alone - the highest ever box office takings for an '18' certificate movie.
The previous record-holder was 'The Hangover', starring Bradley Cooper, in 2009.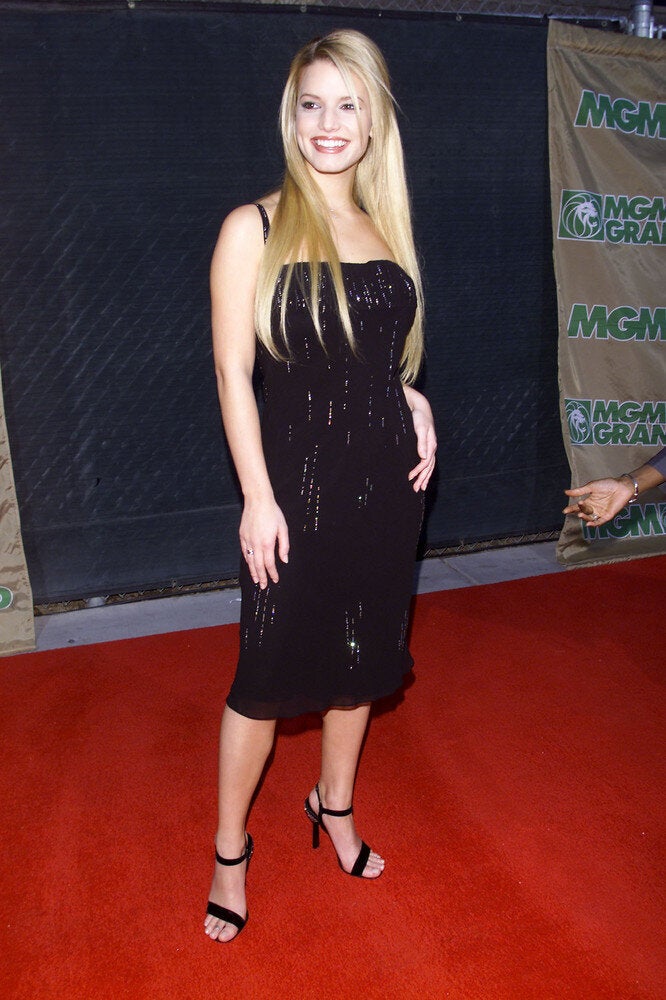 Jessica Simpson Through the Years
Related