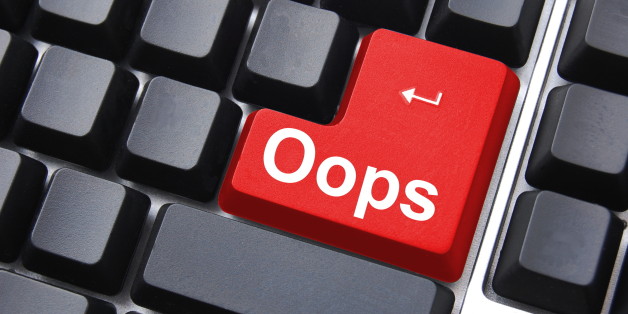 Gunnar Pippel via Getty Images
St Andrews University has had to apologise to hundreds of hopeful students after a "brutal" error meant the teenagers were wrongly informed they'd won a place at the institution.
The congratulations email was intended for a few students, who had already been offered places, inviting them to an open day at the Scottish university, where Prince William and Kate Middleton studied.
But the university accidentally sent them email to 760 applicants. According to the Times it read: "Congratulations on your offer of a place to study here at the University of St Andrews!
"You may have already chosen St Andrews as your firm choice, but for those who have not, I know that there are many things for you to consider before making the choice of where you wish to study.
"To help you to make that decision, or just to give you a bit more information about student life here at St Andrews, I would like to offer you the opportunity to attend an information day here in St Andrews."
Thirty minutes later, however a follow up email was sent out apologising for the mix up.
When St Andrews say they shouldn't have sent you that 'congratulations on your offer' email and that it was an error pic.twitter.com/Wagppy7GfO

— Adam (@AdamK_182) February 12, 2015
St. Andrews accidentally sent me a congratulations email because of a technical error, I MAY KILL SOMEONE

— Alice (@Foulone) February 12, 2015
When you get an email saying you've been accepted into st Andrews then 5 minutes later one saying no it was a technical error #brutal

— alex soens (@alexsoens) February 12, 2015
A statement released by the university read: "We're very sorry that we wrongly sent an email to some of our Scottish applicants which may have given the impression that we had made a decision on their applications.
"The email should have gone only to a very small group of people already in receipt of offers from us to invite them to attend visiting days in St Andrews.
"In total, 760 of 3456 applicants received this email in error.
"The email was sent by alphabetical order and we believe that only applicants with first names from A to D were affected."