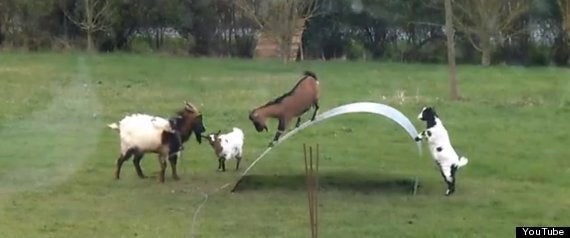 Happy New Year of the Goat! (Or sheep, depending who you speak to.)
And to celebrate it, we've got goats (plus the occasional sheep). We've got goats on slides. Goats on pigs. Goats with tongues. Goats using those tongues to yell like humans... and to sing theme tune from 'Game Of Thrones'.
Of course, here at Huffington Post UK Comedy, it's always the year of the goat. (And the cat. And the dog. Basically, any funny animal.) Because while goat videos haven't quite reached the scale of cat videos, they have long been a regular source of entertainment - and downright silliness - on YouTube.
So here it is: the definitive round-up of the greatest, funniest YouTube goat videos. We're not kidding, you know...