This just in… Beyoncé is a human being.
And, like other human beings, Beyoncé is, shock horror, not perfect.
And you may want to sit down for this one… Beyoncé does not have perfect skin.
Yes, she does have good skin days (just like other human beings) but sometimes she has breakouts. Spots. Pimples too. And Blemishes.
Just like other human beings.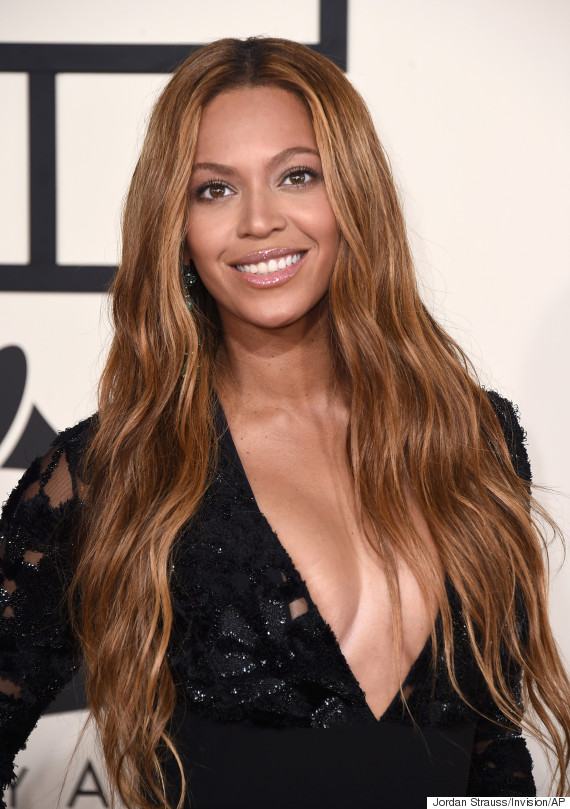 Well-known human being, Beyonce Knowles
This also just in.
Photographs of Beyoncé in a 2013 make-up campaign for L'Oreal would have undergone a certain amount of retouching.
Just like every other major beauty campaign since time began.
We're sorry if this has come as a shock to you, but it's not a complete surprise to the Twittersphere.
Beyonce's 'Unretouched' Photos Creates Twitter Storm. Turns Out She's Still Flawless… http://t.co/NvEKpx4S5d

— rupam mittal (@rupamrocks2) February 19, 2015
So the world discovers Beyonce is infact HUMAN like the rest of us....seriously people need to get a life lol @GMB @RichardAArnold

— BeM∆SoldieR (@RAiiNB0W_Kw33n) February 19, 2015
Beyoncé makin us all girls feelin flawless af u go girl

— allana (@asianmaterial) February 19, 2015
Apparently Beyonce's unretouched photos are just as important news as economical failures and global feuds

— deena (@iAmBitchassness) February 19, 2015
"Real human being in not so perfect skin shocker"... Fucks sake, no shit Captain Obvious! If you believe that ANY... http://t.co/2XuyacQ1QA

— Andrew (@AndrewJShirley) February 19, 2015
And also, L'oreal airbrush adds?! And beyonce is normal human woman?! I feel cheated. Thanks for exposing this important story @DailyMailUK

— missnic (@littlesaintnic9) February 19, 2015
Apparently pictures have been leaked to prove that Beyonce is a human being. Shock.

— manishta_ (@psyeclipse) February 19, 2015
What's the big deal with Beyonce's photos untouched? Jeez she's only human... 😑 #boremelater

— StaCeY,,x (@Vettelette_x) February 19, 2015
Beyonce unretouched photos - Lets get rid of airbrushing and have more real women in the media! No one can live up to this perfection.

— Belinda Barchard (@BelindaBarchard) February 19, 2015
So #beyonce untouched photos have been #leaked but how #refreshing! Not #perfection but still #stunningly... http://t.co/qOCH3emhRo

— Glitterati weybridge (@Glitteratiwey) February 19, 2015
It is not #beyonce who is lying to us, it is L'Oreal! #retouchingrealityintoafantasy #byvero http://t.co/3RhJlntHQT

— veronique (@veronikk) February 19, 2015
I could give a fuck what #beyonce looks like without retouching. I'm pretty damn sure neither does she.

— louise hardwick (@LoulaHard) February 19, 2015
Beyoncé has pimples and the world is going crazy- which is exactly what's wrong with this world #topsyturvy #thewomanisjusthuman

— Nikita Ashley (@NikitaAshley) February 19, 2015
I personally like seeing madam @beyonce's unretouched photos. I have no issues with it. She's a singer anyway first and foremost.

— 킴 ✌ Kim きむ (@sonielle) February 19, 2015
Meanwhile, fansite (!) The Beyoncé World, who leaked all 224 of the unretouched photos of Queen Bey, have since removed the snaps and released a statement.
It reads: "Due to the disdain of the BeyHive, we have removed the photos. We don't want to cause any drama, nor do we wish to start fan wars. Some of the things we have seen posted were just horrible, and we don't want any parts of it. We were just posting the photos to share the fact that our queen is naturally beautiful, at the same time she is just a regular woman."
Amen to that.
LIKE US ON FACEBOOK | FOLLOW US ON TWITTER