Ed Miliband faces a new row with his fellow Labour MPs after the party took nearly £400,000 from PwC, the accountancy firm recently accused of "promoting tax avoidance" on an industrial scale.
Labour MP Austin Mitchell, member of the influential Public Accounts Committee which levied this criticism, told the Huffington Post UK: "This a kind of softening up process to make us more amenable to the tax avoidance work and advice that PwC are doing.
He warned that PwC was "extending its tentacles" into the Labour party "by supplying people and services".
The Labour veteran's remarks come as the Electoral Commission revealed that PwC donated £386,605 in staff support to the party in the last quarter of 2014, making it Labour's biggest non-union donor during that period.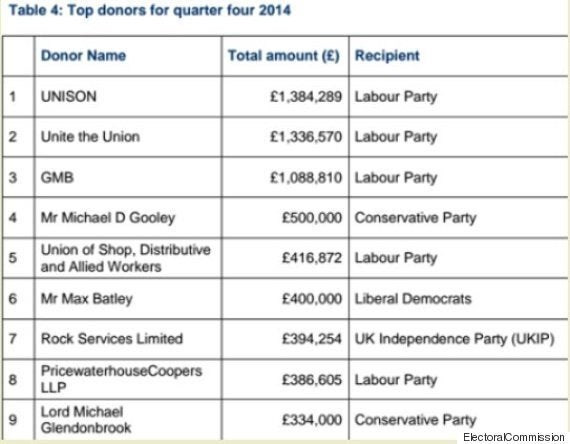 PwC's donation to Labour in the Electoral Commmission's new figures
The accountancy firm's help is potentially unhelpful as Labour and the Tories are caught up in a spat about the tax affairs of party supporters, with Ed Miliband having accused David Cameron of turning "a "blind eye" to tax avoidance.
"The Conservatives took money from PricewaterhouseCoopers when they were in opposition, the Labour Party does and probably the Liberal Democrats too. I think that's inappropriate, I wouldn't do it," she told BBC Radio 4's The World at One.
The Public Accounts Committee issued a blistering report condemning the way that PwC devised "complex strategies and contrived structures" to help big companies dramatically reduce their tax bills. Labour also received nearly £80k in support from another accountancy firm, Deloitte, which Hodge accused in 2013 of using "insider knowledge" from Treasury officials to help rich clients avoid tax.
"I think if he Labour Party found out that somebody was engaged in aggressive tax avoidance, we'd think twice before taking the money," the shadow business secretary insisted.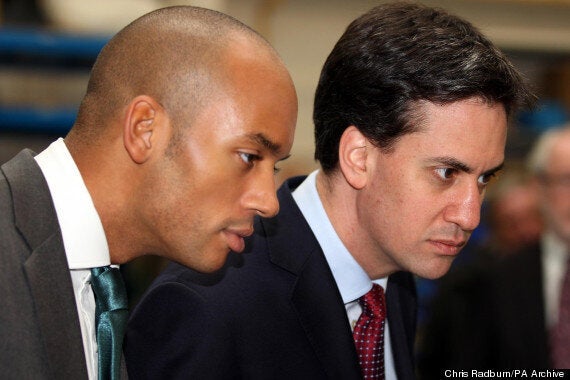 Chuka Umunna and Ed Miliband could face questions over donations from PwC
Labour has defended its decision to accept PwC's support, with a spokesperson saying: "Given the complexity of government decisions in areas such as tax policy - and that opposition parties do not have significant access to civil servants - the support provided by organisations such as these helps ensure that there is better scrutiny of Government policy.
PwC said its staff provided "limited and fully disclosed technical support to the main political parties" but added: "We do not develop policy on their behalf."
Staff on secondment might make "observations on the improvement of legislation or proposed legislation", the firm added in a statement.
The Tories reported more than £1 million more in donations than Labour in the final three months of 2014, taking in donations totaling £8,345,687 compared to Labour's £7,163,988.
The Liberal Democrats reported £3,038,500 in donations, Ukip £1,505,055 and the Green Party £248,520.
The total donations reported by political parties between October 1 and December 31 2014 was £20,326,862, more than £5 million higher than the previous three month period.
The total is also higher than the £17,419,277 recorded in the final quarter in 2009 when parties were preparing to fight the 2010 general election.