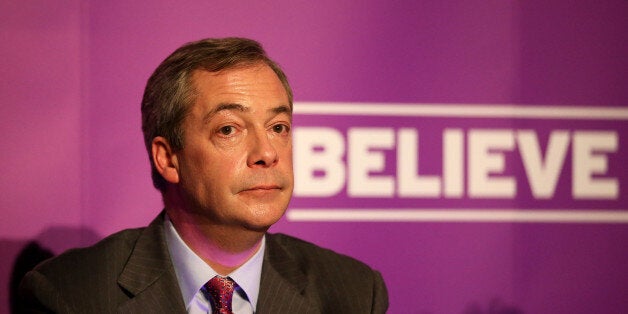 Ukip is within striking distance of snatching three seats from the Conservative Party in May's general election, polling published on Thursday suggested.
Detailed constituency surveys conducted by Tory peer Lord Ashcroft shows Nigel Farage's party running the Conservatives close in Boston & Skegness, Castle Point and South Basildon & East Thurrock.
Ashcroft said: "Ukip appear to have the edge in these seats in the ground campaign. The battle seems most closely fought in South Basildon & East Thurrock, but the difference is most marked in Castle Point, where people were more than twice as likely to say they had received literature, letters, visits or phone calls from Ukip as from the Conservatives."
However overhauling the Tory lead in the three seats will not be easy for Ukip. Recent national polls suggest that as the election campaign heats up, support for the Conservatives and Labour is ticking up at the expense of the smaller parties.
Castle Point has particular significance for Ukip, as the party's first ever MP held that seat in the last parliament. Bob Spink was never elected on a Ukip ticket, but defected from the Tories mid-term. Farage chose the Essex constituency to launch his party's general election campaign last week.
A fourth constituency poll, in North East Cambridgeshire, showed despite the party's high hopes, Ukip is trailing far behind the Tories.