Here in the UK, 'EastEnders' fever has swept the nation, and on Thursday night, Lucy Beale's killer was finally revealed.
MORE 'EASTENDERS':
While most TV fans were delighted to find out whodunit, especially if they'd had a flutter, but one person wasn't so happy.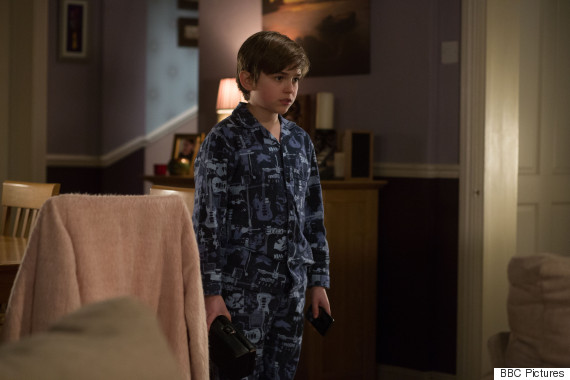 the real Bobby Beale
As Fans took to Twitter to chat about the flashback episode's shock twist, which saw Bobby Beale named as the murderer, one teen found themselves flooded with notifications.
Why are 3 people from Scotland that I don't know, tweeting me about killing someone named Lucy...

— Bobbie Beale (@BobbieBeale) February 19, 2015
Oops.
To make matters worse, Bobbie lives in America, and had absolutely no idea why her phone was going off constantly.
Thankfully, Bobbie saw the funny side and once the situation was explained, she responded in the best way possible. With a selfie, obvs.
#IdidntKillLucy pic.twitter.com/B2zR9Rpeer

— Bobbie Beale (@BobbieBeale) February 19, 2015
During Thursday night's main episode, fans were led to believe that Jane Beale had killed Lucy, however the flashback show threw in one final, huge twist.
The Lucy Beale plot wasn't the only storyline that left viewer stunned though, as Kathy Beale's surprise return inspired some panicked and frantic responses on Twitter.
'EastEnders' continues tonight (Friday 20 February) with a fully live episode.
READ ALSO:
LIKE US ON FACEBOOK | FOLLOW US ON TWITTER