Over 10 million watched Lucy Beale's killer being revealed in 'EastEnders' on Thursday night, so how many people do you think complained about the show?
A few hundred? Maybe a thousand or two at most? Uh, no. Five.
MORE 'EASTENDERS':
Yes, four of those five people felt so angry about the fact Lucy was murdered by her little brother Bobby that they contacted Ofcom immediately, letting the TV watchdog know that they thought the show misled viewers.
Presumably, the complaints directly relate to the fact that Jane was 'revealed' as the killer at the end of the first, hour-long special, only for the flashback episode to show that was not the case.
Another viewer also got in touch with Ofcom, to state that there was a lack of helpline information to support viewers affected by the storyline.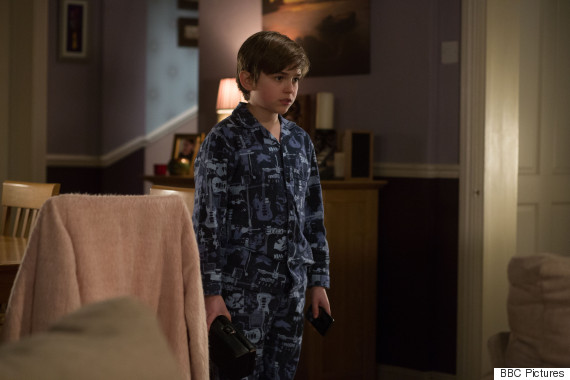 Viewers finally learnt the truth in last night's flashback episode
With viewing figures nearing 11 million, we're sure the show's bosses won't be too fussed by the complaints, but Ofcom do have to assess them before deciding whether to investigate.
The soap continues tonight (Friday 20 February), with a fully live episode.
Missed any of this week's show? See everything that's happened in the clips below...
READ ALSO:
LIKE US ON FACEBOOK | FOLLOW US ON TWITTER