North Korean leader Kim Jong Un, famed for his pointing finger and appalling human rights abuses, has debuted a new hairstyle, in a crushing blow to hipster imitators everywhere.
The despotic premier's previous short sides do was reputedly made a compulsory style for North Korean men, though it might as well have been compulsory on the streets of Shoreditch as well.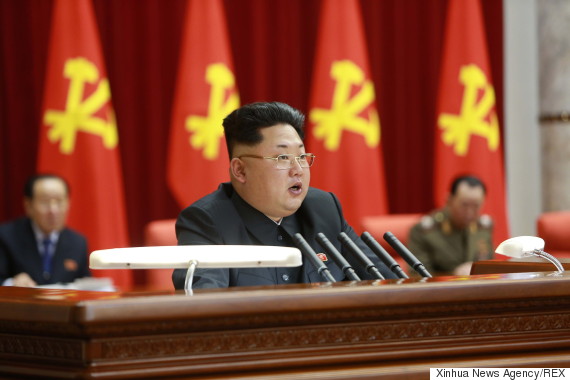 Kim Jong Un addresses his supporters in Dalston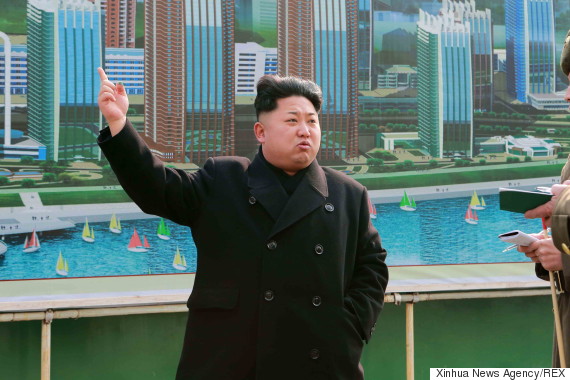 Kim Jong Un points to the location of his hair dresser near Shoreditch High Street
North Korean Hairstyles: Pyongyang Salons Display Menus Of State Sanctioned Trims (PICTURES)
Kim's new hairstyle keeps his signature cropped sides, but he's kept it heavier on top, in a trapezoidal shape. Perhaps it's to distract attention from his eyebrows, where the waxer seems to have gone a little overboard.
These are the images that came up when I typed in "Hipster Haircut" and "Kim Jong Un" respectively..... Just sayin pic.twitter.com/0fRukzDOPZ

— Tim Johnson (@JimTohnson) December 22, 2014
Kim has always been pretty touchy about any perceived slight on his sense of style, going so far as to send in the heavies to a local London salon who used pictures of the leader to invite customers in for a makeover.
Seeing as his previous style caught the imagination of stylists worldwide, we've re-imagined world leaders and celebrities with his new look. You saw it here first.