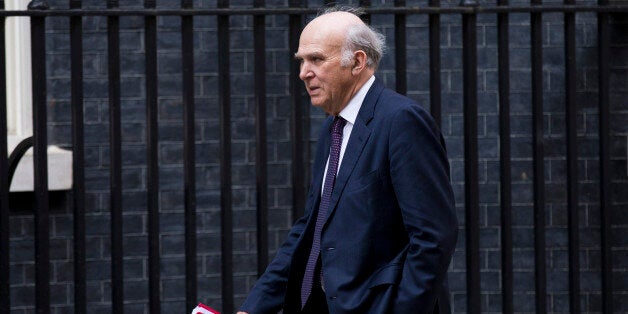 Secretary of State for Business, Vince Cable, has publicly derided Ed Miliband's election promise to reduce annual university tuition fees to £6,000 as a "populist gesture that will achieve nothing and do a lot of damage".
Cable's comments came before his address to Universities UK, where he is set to argue that the policy to reduce tuition fees by £3,000 will have negative effects on funding for higher education.
The proposed reduction was "very foolish", Cable told the BBC's Today programme, as it would "either open a very large hole in their budget or it will be funded by quite serious cuts to universities".
The Liberal Democrat MP and front-bencher defended his own party's "sad history" of tuition fee election promises, by saying "we weren't the only party that made pledges to students that were subsequently broken," and citing both Labour's and the Tories' previous U-turns over university funding policy.
He went on to label the current system a "form of graduate tax" and "better than what we had before".
The Labour Party, who are in fact yet to officially announce Miliband's proposed policy, have not responded to Cable's remarks.
Fortunately, Twitter users have:
Cable finished by saying: "We've got more people applying to university than ever before, more people from disadvantaged backgrounds.
"Universities are in good shape financially and the OECD [Organisation for Economic Co-operation and Development] gave a very favourable review to the way universities are now funded."