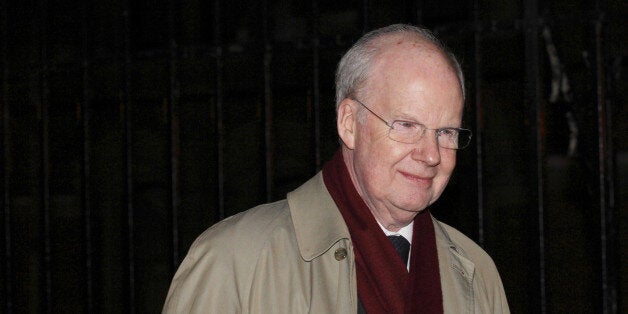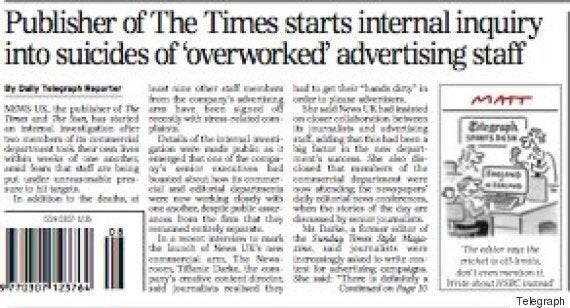 The story on the front of today's Telegraph
One former employee of the Telegraph told HuffPost they were "horrified" by the News UK story, and the swirl of accusations. "It's been just horrible to see, there are so many fantastic journalists who work there."
A News UK spokesperson said: "We would never comment on the details around an employee's death but very sadly we lost two members of staff in unconnected circumstances in recent months from our London and Manchester offices.
"The company's HR procedures are second to none, with weekly and often daily meetings with team leaders, a compulsory induction and training day for new starters and a proud open door policy for all employees. In keeping with our high standards we are currently conducting an internal investigation".
The Daily Telegraph has not responded to a request for comment on this story. But journalists were privately expressing contempt, as rumours that the journalist had refused to put their name to the story in question circulated.
Popular in the Community