You only have to look at the travel blogs on HuffPost UK Lifestyle to see that solo travel is becoming more and more popular among women.
But while going out into the big wide world by yourself can be one of the most empowering things you'll ever do, the realities of solo travel as a woman are a far cry from Eat Pray Love.
Going it alone can be intimidating, and in some cases, it can be extremely dangerous.
We hear regular reports of female tourists being the victims violence, rape and even murder - but is travelling solo something we should stop doing?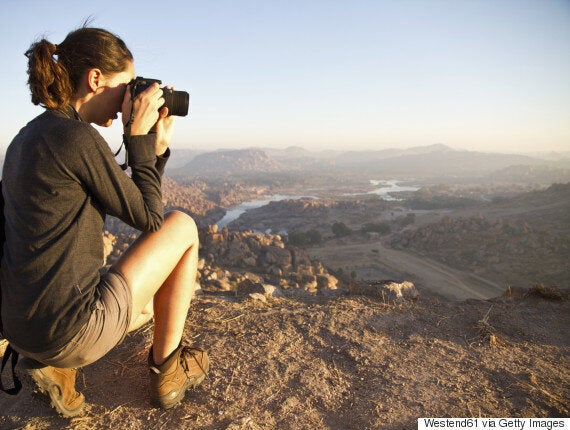 Crime can happen anywhere, but of course statistically it is more likely to happen in some places than others.
While the Foreign And Commonwealth Office do not have a list of the most dangerous places in the world for women to travel - their advice is constantly being updated - a YouGov Poll previously established a list of the cities with the most unsafe transport systems for women in the world.
The survey asked 6,550 women and gender experts about their perceptions of safety for women in 15 out of the 20 largest world's largest capitals.
These were found to be the worst cities (1 is the worst):
6. Buenos Aires, Argentina
7. Kuala Lumpur, Malaysia
Its list is for women tourists and consists of places "they are likely to consider for travel purposes", meaning that destinations such as Afghanistan, Iraq, Syria or Somalia, which fall under their "don't even go there" list are not included.
The list is as follows (1 is the worst):
Writing on the site, Marta Turnbull points out that our attitude while abroad may also change our safety risk.
"Women are at risk of harassment, sexual assault, rape, abuse and murder, even in own home country. While traveling in a foreign country, this danger can be increased because you are unlikely to understand cultural differences in communication," she says.
"Just because you are on vacation, you cannot assume you are immune from dangers. Whether traveling alone, in a group, or with a significant other, your safety and well-being is your responsibility. Knowing how to read the situation around you, and what steps to take to protect yourself gives you the freedom to travel to extraordinary places."
Just as Turnbull says you should not assume you are safe because you are in "holiday mode", blogger Lisa Edwards says assuming you are in danger can be just as detrimental.
"The only times I've particularly felt unsafe while travelling were when I had let my preconceptions about a country fuel my fears. I have been holidaying alone for nearly five years and taking those first steps into a Thai town, a Turkish city or an Egyptian village are incredibly scary," she tells HuffPost UK Lifestyle.
"I once allowed myself to believe I'd been drugged in a shop in Dahab by a shopkeeper, when in fact it was probably a panic attack brought on by fear. Similarly in Kenya, a scary group of men on motorbikes I kept seeing when out running on my own turned out to be a taxi rank.
"Of course, women are viewed differently in these countries, and it would be stupid to not be on your guard, but as someone who is fully aware of the potential hazards, I walk in confidently and try to see things as they really are."
Travel blogger Chloe Gunning, who runs the site Wanderlust Chloe, adds that it's not just women who sometimes feel intimidated abroad. She says anyone, male or female, can feel in danger when in a foreign country because you're in unknown territory and communication can be difficult if there's a language barrier.
Having said that, she's had a positive experience.
"If I've learned one thing while travelling solo, it's that the majority of people are good, honest and helpful," she says.
"I've actually felt less safe in areas of my home city of London than places people would often be nervous about visiting like Honduras or Brazil."
Gunning says fear of the unknown shouldn't stop women from travelling.
"I've definitely become a braver, more confident person since travelling the world solo - there are so many benefits to travelling, I'd hate for anyone to let the fear get in the way," she says.
"If you're not confident, then look into group tours run through companies like Intrepid, Contiki or Trek America. They allow you to travel in a group of like-minded individuals, with the safety of a local guide who can help in any difficult situations."
According to Gunning, the most important thing when travelling solo as a woman is to use your common sense.
"If something seems risky, don't do it. The most common issue I came across during my travels in Central America last year related to date rape drugs. I was always extra cautious with my drinks, and never walked alone after dark in areas I didn't know well," she says.
The Foreign And Commonwealth Office offer advice on staying safe as a woman travelling abroad.
1. Think about how your clothing will fit in with local customs – what are local women wearing?
2. Don't wear expensive jewellery
3. Wear a wedding ring (even if you don't normally) to help avoid harassment
4. Be wary of new 'friends', even if they are fellow holidaymakers
5. Don't tell strangers where you are staying or give out too many details about your travel plans
6. If you're travelling alone you may attract unwelcome attention and you may receive unwelcome propositions or remarks – it is usually best to ignore them
8. Plan your daily itinerary - know where you're going, what you're doing and how to get back
9. Some hotels and hostels have cards with contact details and directions – take one
10. Never hitchhike or accept car rides from strangers
11. Ask your hotel or hostel to recommend a taxi firm – try to pair up with someone you know when travelling by taxi
If you ever feel uncomfortable or in danger, don't be afraid to draw attention to yourself by shouting and making a fuss.
So, is it safe for women to travel alone?
No matter how careful you are, nothing can be certain in life. But if you want to explore the world, don't let gender get in your way.
Being aware of the possible risks, and aware of how to avoid them, is the best way to look after yourself.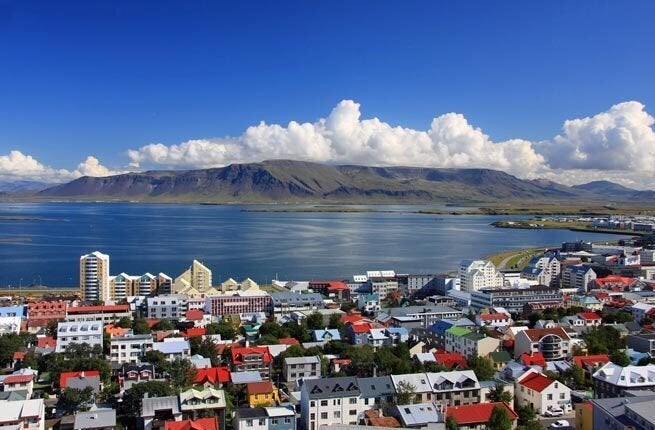 The Best Solo Travel Destinations
Related