I've been away three times on my own, and I love it. Last Summer I wrote the article 'Why I Love Travelling And You Should Too', and since then have been on an epic three and a half month trip through Mexico, the depths of Central America and Cuba.
While away this time, I learned plenty of lessons ... some new, some refreshed from previous experiences. But, at the age of 29, it's nice to still feel like I'm learning both about myself, and the big wide world out there.
Lesson 1: The world isn't as scary as you think
...or your family and friends have in their heads! Anyone who has travelled solo will have seen raised eyebrows, worried expressions and more when they tell people they're travelling the world alone. Honduras, Brazil and some parts of Guatemala have very shady reputations, but most of staying safe is about common sense and intuition. It's fair to say I was surprised to make it home after almost four months without being the victim of any crimes (other than some terrible late night karaoke in a beach bar in Honduras...!)
Lesson 2: You are more adventurous than you realised
I don't know whether it's the freedom of being away from the constraints of work, friendship groups and family, or just a feeling that takes over when you're away from reality, but I've had my bravest moments while travelling solo. I swam with sharks in Belize, paraglided in Rio De Janeiro, volcano boarded in Nicaragua and hiked up a volcano in Guatemala! If you'd suggested I do any of these activities back home, I would have said no.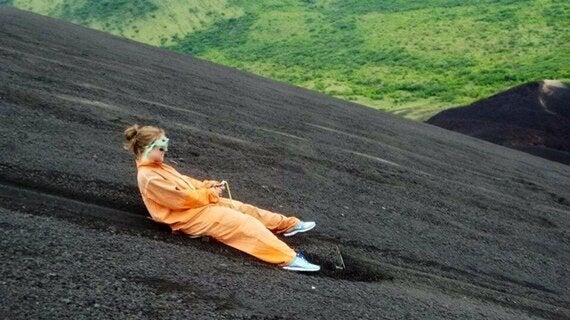 Lesson 3: A little bit of local language goes a long way
I learned some basic Spanish before my travels this time, and it really helped. It turned out the locals in Cuba didn't speak a lot of English, so just getting around the city was a lot simpler with a few basic skills. I'm not saying I always got everything right... but it definitely helped. Plus, you feel like you earn some respect from the locals when you try to speak the lingo, even if partly for their amusement!
Lesson 4: Travel can be affordable
Flights are the pricey bit. Once you're away, it's possible to live on a low budget. For some of the Mexican leg of my trip, I stayed in a hostel. I paid £8 per night for a simple dorm room. Each day I would go to the local street food stalls and buy tacos and burritos for between £1 - £2. On top of that, all I really needed was water, although it helped that rum and tequila happened to be relatively cheap!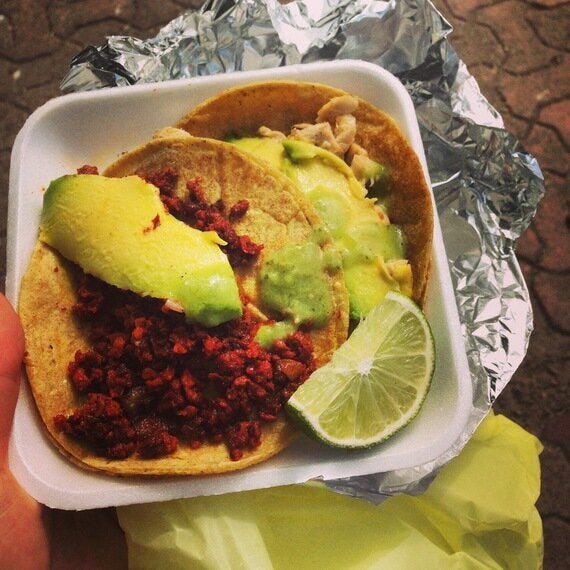 Lesson 5: Packing is always frustrating, whether you go away for a week or a year
I assumed I would get used to this. When you're packing every two or three days to move on to the next place, you would have thought there would be a simple technique. But no - the things you need for the next day are always lost somewhere, or caught underneath everything. Then there's the day your toiletries explode all over your favourite jumper. Not to mention the day you decide it's a good idea to buy a hammock, forgetting you'll have to carry it around for two more months. I'd like to say I learned a lesson on how to do this better, but if anything I developed a more relaxed 'throw it all in' style. However, when I discovered I could get all my laundry done for around £1, I wasn't so bothered!
Lesson 6: You'll see one thing every day that surprises you
After a few weeks on the road, with new foods, interesting people, weird and wonderful sights everyday, you might think you start to grow immune to that feeling of surprise. Thankfully you don't. Every single day I saw something unexpected, surprising, wonderful, unique or magical. From the indigenous women wearing incredible clothes in the San Blas Islands in Panama, to the bizarre spiny caterpillars in Guatemala, to the 3000 year old crystallised skeleton in Belize, and the incredible ancient Mayan ruins of Tikal. And what about that crazy sea monster I thought I saw on a snorkel trip in Panama?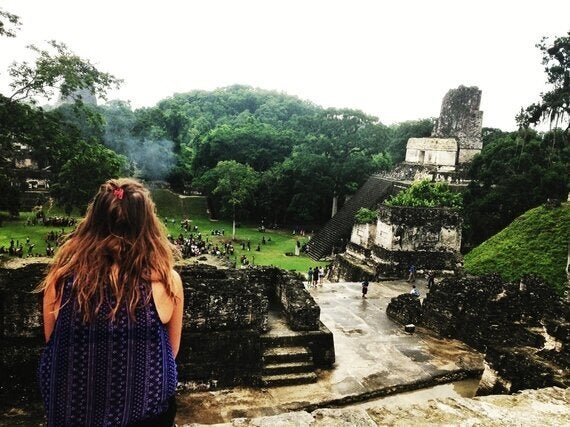 Lesson 7: Loneliness is a state of mind
I was surprised to find my loneliest point was 24 hours into my time away. It made me doubt my decision to book a three and a half month trip. I was unsettled, in a foreign country, where I didn't know anyone. I frantically messaged friends and family back home asking for advice. Fast forward another 24 hours - all my worries had disappeared and I was having the time of my life. I let myself relax into the 'traveller' lifestyle and enjoy my newfound freedom, with the reassurance that I could still pick up my phone and connect with a close friend or family member whenever I wanted.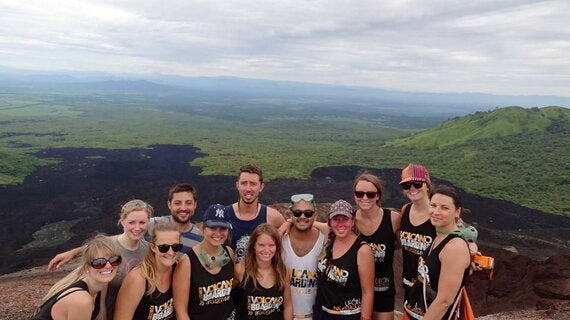 Lesson 8: In general, the majority of people don't want to kill you or rob you... they want to learn about you.
I don't know if it's a London thing, but generally I don't trust people I don't know. That feeling is multiplied by a hundred when I'm in a foreign country and can't speak the language. It was a valuable process to interact with so many new people throughout my time away and realise that most are as curious about you, as you are about them. Not to mention, in general everyone is as nice as you are!
Lesson 9: Home can be anywhere
I thought I would always feel like I was 'travelling' and not feel very comfortable in new places. However, I was surprised to stumble across a few towns and cities on my travels that I felt truly at home in. I spent a month in Playa Del Carmen in Mexico. It was great to really soak up every little detail about a place and towards the end, I really did feel at home there. In Antigua, Guatemala, I felt a similar sense of belonging. Then Panama City gave me the buzz I was used to in London mixed with a fun Latino, feisty charm.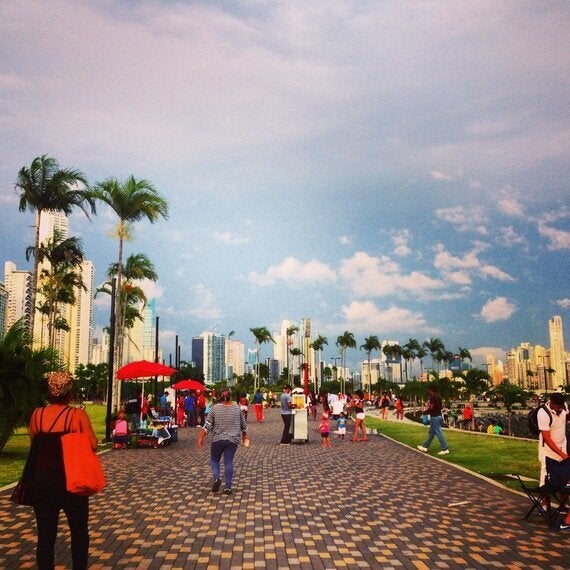 Lesson 10: It's not for everyone... and it's ok if it's not for you
You are guaranteed to meet some amazing people while travelling. Everyone is far more willing to strike up a conversation with strangers. I met a few special people who, after just a few days, I felt like I had known for years and years. But then there are people you meet along the way who struggle with the travel process. Perhaps they've been away a long time and are just done with it? Or perhaps the travel thing just isn't for them. I met a girl in a hostel who had only been away a few days, but was already moving her flight to go home early. She was in floods of tears and just decided she wasn't in the right headspace for it. We talked and I could see she was using the trip to escape more important matters, which she felt she should go home and address. It took guts to go away, but even more to return and face the problems. It's not for everyone - but unless you try it, you won't know. And what if you LOVE it?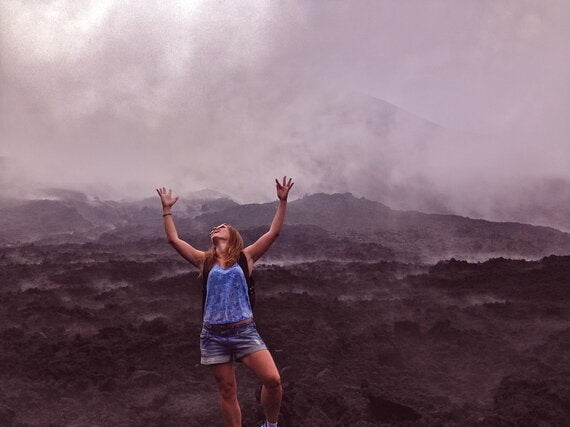 Check out more of Chloe's articles for Huffington Post here.
Related