First, the good. I thought the acting in last night's send-off was generally first-rate, particularly that of David Tennant, Olivia Colman and Jodie Whittaker. And some of the final scenes where, as a community, the residents of Broadchurch were shocked into meting out their own brand of justice, were reminders of the strengths of series 1. We saw a community that may be fractured and bruised, but still united by the same values (whatever we may think of their punishment… bundling someone in a taxi and telling the driver, 'Sheffield' - is this Dorset's version of making someone walk the plank?).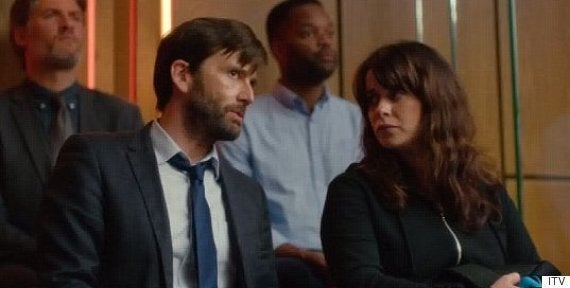 DI Hardy seemed so busy with Sandbrook that he almost forgot about the Joe Miller verdict
But, and it's a big one, there wasn't nearly enough of this, with the plot concentrating instead on the completely unconvincing denouement of what did happen at Sandbrook, the case that had nearly destroyed DI Hardy all those… two years before. Can a Nemesis be that recent in drama? Anyway, finally we understood about the bluebells, about Lee and Claire Ashworth's deadly pact of silence, oh, and that Ricky got roped in too, in an over-contrived solution all too reminiscent of the film 'Shallow Grave'.
The problem with all this was that a) Hardy didn't actually crack the case at all, he basically got presented with the solution by suspect Claire, obviously as bored by the investigation as we were, and b) we had absolutely no investment in the outcome of this case at all, having never met either the victims or their grieving families. Compare this with how much we saw of the Latimers in Series 1 and the effect they had on the growing number of viewers, and you have to wonder why the writer thought this was a good use of narrative time.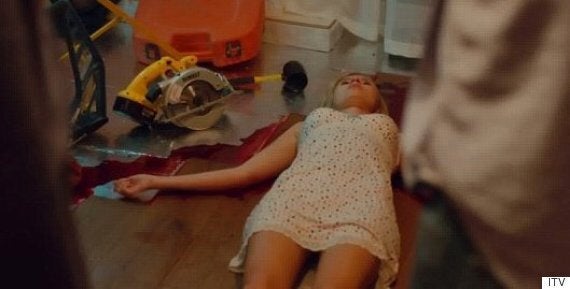 So that's that then...Sandbrook sorted
It would have been far more satisfying to see a few more twists and turns back in Broadchurch, the case we had cared about, and its effect on the residents we had come to know. And, no, I don't mean that buffoon assistant barrister, whose clownish antics and reactions further diluted any power from the courtroom scenes that hadn't been vanquished by the sight of Meera Syal in the wrong wig directing a jury.
For example, Arthur Darvill and Simone McAullay who played his Aussie girlfriend Becca must have been horrified when they saw the script for this second series and counted the scenes they were in… on one hand. Arthur's priest, the Reverend Coates, was one of the most interesting characters in Series 1, and sorely underused throughout this second one. When he did come out to play, it was to facilitate a lynch mob - where was his conscience?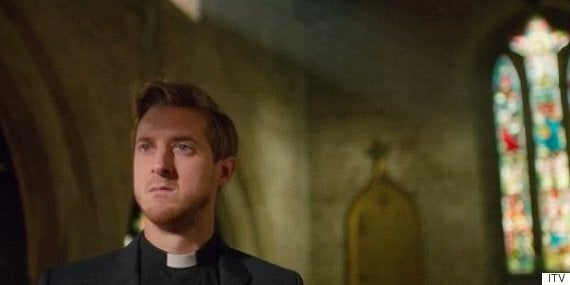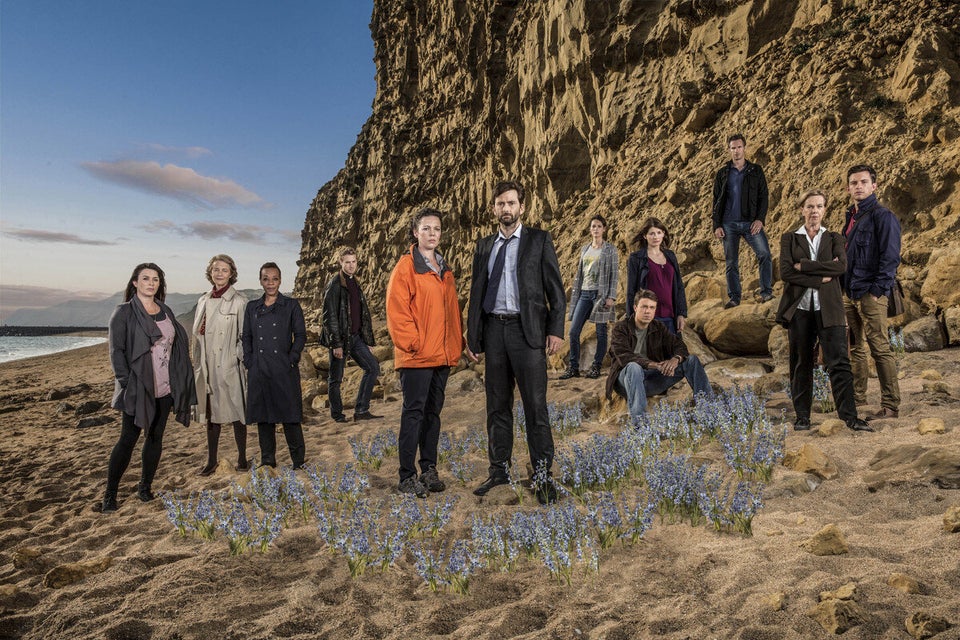 Broadchurch Series 2