Jed, who has previous form on the subject with 'Cardiac Arrest' and 'Bodies' has gone in a completely different direction from those tropes we now associate with this kind of material.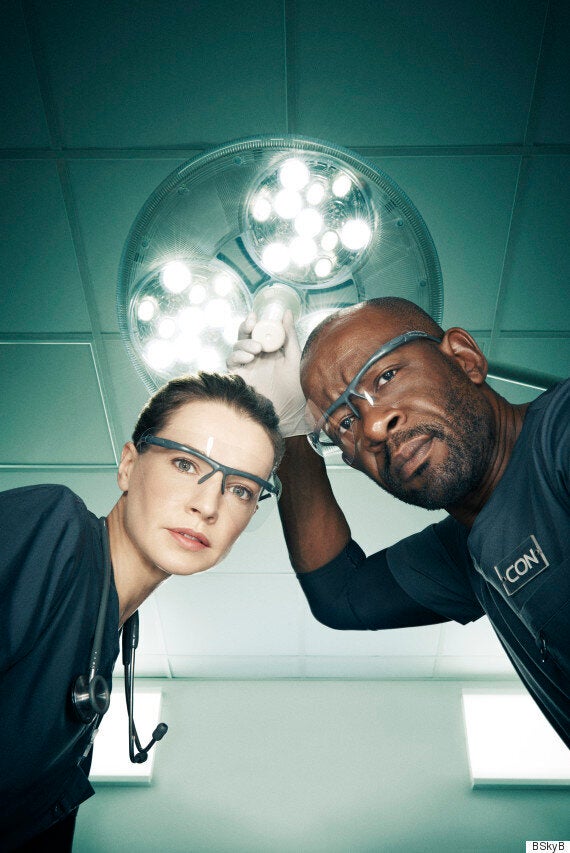 Writer Jed Mercurio wants to create a completely different viewing experience for fans of medical drama
There's not much of the floating glances between doctors and nurses that we've increasingly endured in 'Grey's Anatomy' or the medics' personal lives being explored as with 'Casualty'. Jed describes "giving the audience a completely difference viewing experience - more adrenalized".
The drama is of the right now, right here variety, with the cameras following the crucial hour after trauma suffered by one patient (13 episodes, 13 patients). The setting is a state-of-the-art operating theatre that looks more like the inside of an air traffic control tower, and the close-ups are not for the squeamish - what the Guardian calls "daring the viewer to blink first".
Playing medical kingpin is Lennie James, who transformed Jed's first series of 'Line of Duty' with his mercurial, charismatic performance. He plays Glen Boyle. Fellow surgeons are played by Claire Skinner and Catherine Walker, but don't be expecting your standard operating theatre love triangle. The personalities behind the masks emerge gradually, with their life-saving skills taking centre stage.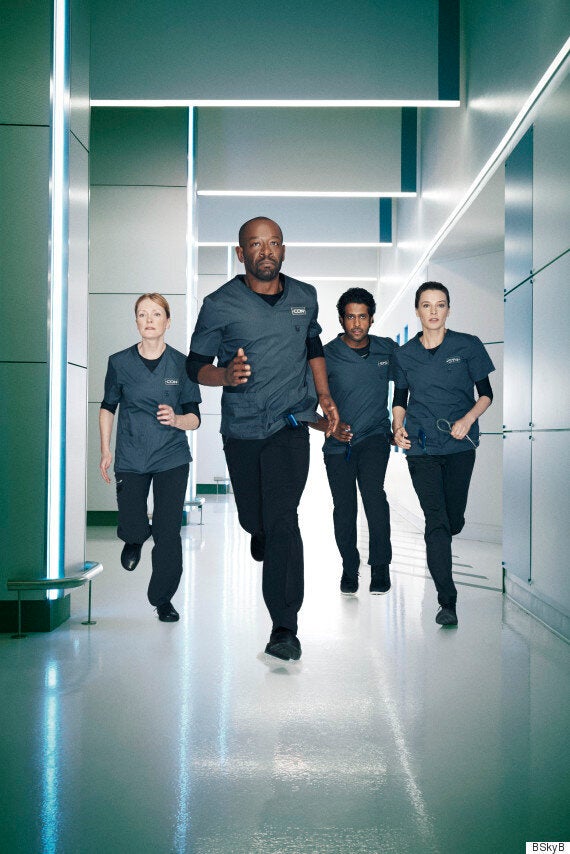 Glen Boyle (Lennie James) leads the troops in 'Critical'
Will this change of direction pay off? Fingers crossed, and if anyone can do it, it's Jed Mercurio. On the eve of this brand new approach to medical drama, he sounds pretty confident of his latest project, "wanting to give the audience a thrilling experience, working with the potential of the drama that hasn't been tapped".
Meanwhile, with a third series of 'Line of Duty' coming along too, is Jed feeling overworked? Not a bit of it. "I've had periods of my life where nobody wanted to read anything I wrote, so now I'm in this fortunate position, it's very energizing and stimulating."
Which is hopefully how his viewers will feel tonight, as long as they've eaten first.
'Critical' begins tonight at 9pm on Sky1. Watch the trailer below...