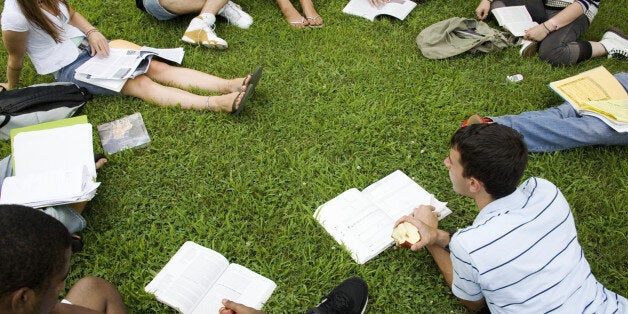 Millions of pounds of taxpayers' money was wrongly paid out to EU students after the Government allowed a rapid expansion of alternative higher education colleges, MPs have warned.
Ministers and officials have also been unable to say how much money has been lost through funding students who have failed to attend or complete courses, who were on poorly taught programmes or were not entered for exams.
In some cases, there is evidence that students could not speak English well enough for a course, that students claiming funding were not actually attending courses and that institutions were recruiting students on the streets, according to the Commons Public Accounts Committee (PAC).
In a damning report, it accused the Government of ignoring repeated warnings about the potential waste and abuse of public funds that could be caused by allowing this expansion.
Around 140 institutions, often run by private companies and charities, offering higher education are classed as "alternative providers". While they do not get direct government support, they can receive public funding through loans which students take out to pay their course fees.
Following a major overhaul of the system in 2011, there has been massive growth in this sector, the cross-party group of MPs said.
Between 2010/11 and 2013/14 the number of students claiming funds for courses at one of these colleges rose from 7,000 to 53,000, while the amount of taxpayers' money paid to students at these providers through loans and grants rose from around £50 million to around £675 million.
The report says that the Government pressed ahead with this expansion without strong legislative backing in place to protect public funds.
It suggests that the Business Department allowed £3.84 million to be given to ineligible EU students in loans and grants.
"Furthermore the department has been unable to quantify how much money has been lost when it has funded students who have failed to attend, or failed to complete courses, or were not proficient in the English language, or were not entered for qualifications, or where courses themselves were poorly taught," the committee said.
The report goes on to say that the Business Department failed to identify and act on known risks and was slow to react to warning signs of problems.
The rapid expansion in numbers was concentrated in just five colleges, the PAC found, which accounted for 50% of the expansion. A fifth (20%) of students receiving money from the public purse were not registered for a qualification and in some institutions drop-out rates were very high.
"There was also evidence from whistleblowers that proficiency in English language was not tested, that some institutions were recruiting students on the streets, and that students claiming funding were not attending colleges," the report says.
"Rather than respond to the warning signs by conducting a broader investigation, the department chose to focus on specific issues and specific providers, and even then has failed to apply adequate sanctions in some cases."
PAC chairwoman Margaret Hodge said: "Since the Department for Business, Innovation and Skills embarked upon the expansion of the private higher education sector, it has ignored repeated warnings about the potential waste and abuse of public money intended to support legitimate students and institutions."
She added: "The department pressed ahead with the expansion of the alternative provider sector without sufficient regulation in place to protect public money. In our view, the risks associated with proceeding without the necessary legislative powers were sufficiently great that the Accounting Officer ought to have sought a ministerial direction.
"The department was explicitly warned by the Higher Education Funding Council for England and the University and College Union about these risks but chose to disregard them both before and after implementation."
Ms Hodge also said that even though the expansion was intended to widen access for students in England, 40% of funded students attending these colleges were from the EU, compared with 6% in the rest of the higher education sector.
A Business Department spokesman said: "Alternative providers play a significant role in widening access to higher education for British and foreign students, as well as boosting our exports.
"Our priority is to protect the interest of students and safeguard taxpayers' money. We have made continuous improvements to the management of alternative providers since 2012. We recently introduced reforms to drive up quality, aimed at the small number of providers who are not currently meeting our high standards. These include a fit and proper persons test for directors and a requirement to register students for the course before they can access funding.
"We are also shortly consulting on how to ensure that all students on funded courses have the right English language skills to achieve their qualifications."
Sally Hunt, general secretary of the University and College Union, said: 'Members of the Public Accounts Committee were as shocked as we were over the Government's refusal to heed our warnings about private providers' access to taxpayers' money.
"The Government still has serious questions to answer about why it ignored these repeated warnings and why it allowed such rapid expansion to go unchecked."
Professor Aldwyn Cooper, chairman of the Independent Universities Group, said there were many alternative providers offering "first rate" higher education.
"The members of the Independent Universities Group (IUG) have undergone stringent quality reviews in order to gain their own degree awarding powers and provide excellent student outcomes.
"These institutions offer first rate value for money, employability and student experience. They receive no direct funding from government and are careful to ensure that they are fully compliant with the expectations of the department and the Student Loans Company."
Shadow universities minister Liam Byrne said: "These findings show the staggering way the Tory-led Government has wasted hundreds of millions of pounds of taxpayers' money, handed over to private providers without proper safeguards or controls."
Related