A woman has told how her legs were saved by flip flops – after a diving instructor used his footwear to create a makeshift splint when she accidentally drove a quad bike 60ft off a cliff and crashed into the sea.
Melanie Simmonds, now 31, was lying "mangled" in the surf when the diving instructor arrived and whipped his shoes off.
He ripped them up and fashioned them to her legs, so to create a splint.
It emerged her legs were both broken, as well as her nose. But after six months in a wheelchair she is finally able to walk again.
Now Miss Simmonds, of Farnborough, Hampshire, has told her story.
The 31-year-old said she was on a £300 break to Kefalonia, Greece, with her ex-boyfriend Jay Buckley when they decided to get a quad bike. Recalling the crash, Miss Simmonds said: "Taxis were so expensive so I suggested we hire a quad bike to get back. They were so cheap to hire for the day.
"We'd seen other people do it and they looked fine. We both strapped on our helmets. I was in the driving seat with Jay holding on to my hips.
"I was enjoying the scenery of the stunning coastal road with a steep drop down with sheer cliffs on one side.
"But as we drove along, I spotted a sharp corner up ahead. I turned the handlebars into it. But as I tried to turn out again, the wheels seemed to lock.
"I was helpless as we plummeted off the cliff.
"If I hadn't been wearing my big camera bag on my back I think I would have been paralysed or worse, as it protected my back.
"The next thing I knew I was lying at the bottom of the cliff on the shore, with the bike in the sea and water lapping at my arm. If I'd landed a yard away I would have drowned."
Miss Simmonds said she was in agony and realised her legs had been mangled in the crash.
"I'd been wearing cropped jeans and underneath my bones jutted through bloodied flesh on my left knee, right shin and ankle," she said.
Mr Buckley phoned his last dialled number in a panic and called the diving school.
Miss Simmonds said: "The diving instructor was with us in minutes using his flip flops as splints on my shattered bones.
"When the ambulance arrived I was put on a stretcher and winched slowly up the cliff face. It took 30 minutes and felt like I was screaming forever.
The crash was not deemed anyone's fault but the couple were not covered for quad biking in their insurance.
Miss Simmonds said: "Jay didn't have any major injuries but I was in a really bad way. Doctors said they could only do the minimum to help me. They pulled my bones back into place and gave me painkillers." After 10 days she was allowed to leave but needed to remain stretchered.
Miss Simmonds said: "Getting back to the UK was a nightmare. I had to spend 16 hours in an ambulance and we reserved nine seats on the plane back.
"The trip took two days and cost us £8,000 in total."
After landing at Heathrow airport, Miss Simmonds was taken to Frimley Park Hospital in Surrey.
She said: "Family rushed to see me and I'd never been more pleased to see them.
"Doctors found I had multiple breaks in both legs, a broken finger and a broken nose. I needed a metal rod in my right leg, a plate in my left knee and another in my nose. The doctors there were absolutely brilliant.
"I was just so grateful. I've never appreciated the NHS so much."
After 11 days in hospital, she was allowed home but still needed seven operations. "I was in a wheelchair for six long months. Doctors said I'd never regain full strength in my legs. I could walk but not run long distances. People told me I was lucky to be alive, but it didn't feel like it.
"I left my job and spent my days at home feeling low."
A year after the accident, Miss Simmonds started working with The Halow Project, a local charity for young, disabled people.
Miss Simmonds now has a new partner Craig Ifaia, 31.
Miss Simmonds said: "Looking back, I wouldn't change what happened. I believe everything happens for a reason. Without it, I wouldn't be who I am today.
"I wouldn't have a job I love, or be confident that I can take on anything. It's been a long road, but I refuse to let that holiday disaster shatter my dreams."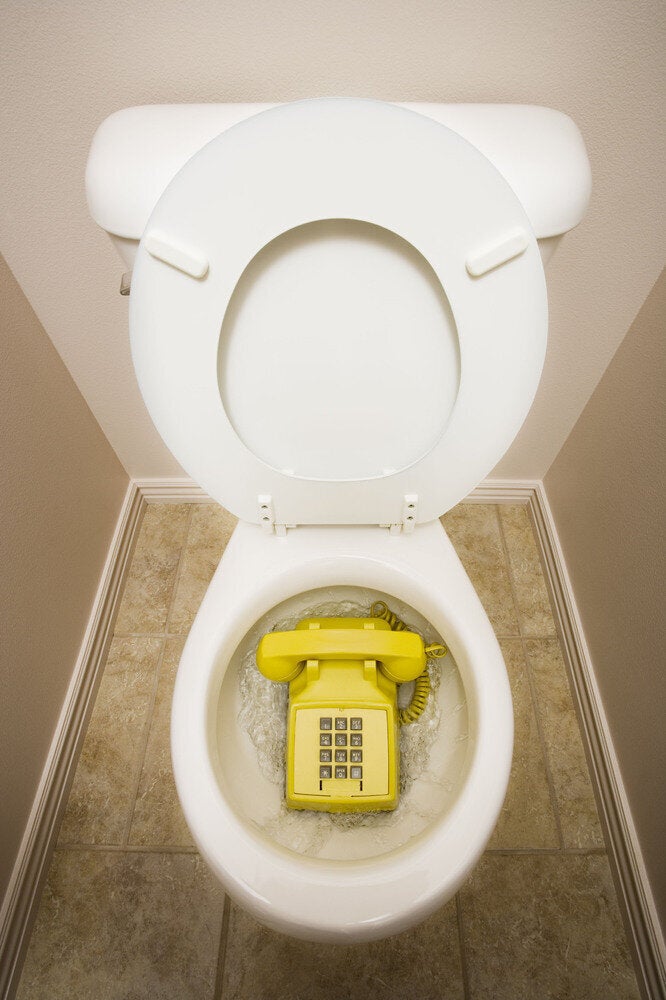 Bathroom Accidents