Kim was on stage to present Sam Smith with his Global Success award, but the Geordie pair couldn't let her get away without posing for a selfie with them first.
Being pretty much the Queen of Selfies - she even wrote the book on it, literally - Kim was keen to offer her expertise, informing them that "the one with the longest arm" would have to take the snap (clearly she didn't realise she was dealing with the UK's most fun-sized presenting duo).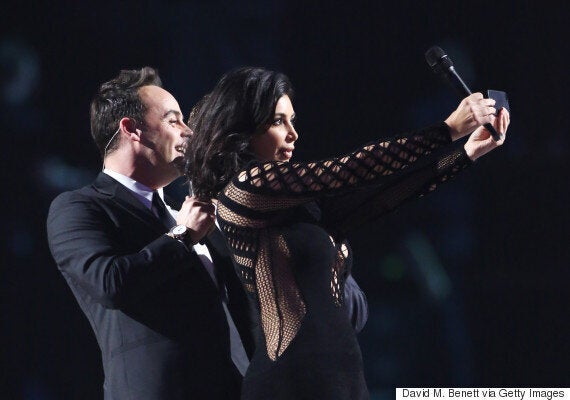 Kim Kardashian poses with Ant and Dec
Eventually, they left it to Kim to take the snap, but despite posing for literally dozens of selfies a week, she had a bit of a fail moment, telling Dec: "It didn't take… the lock's on."
Luckily he was quick on his feet, despite the gaffe, joking: "Don't look through those photos!"
Oh dear, let's hope Kim had a bar of soap in her bag for Kanye to wash his mouth out with once he got off stage, eh?
Check out the pics from the Brit Awards red carpet below...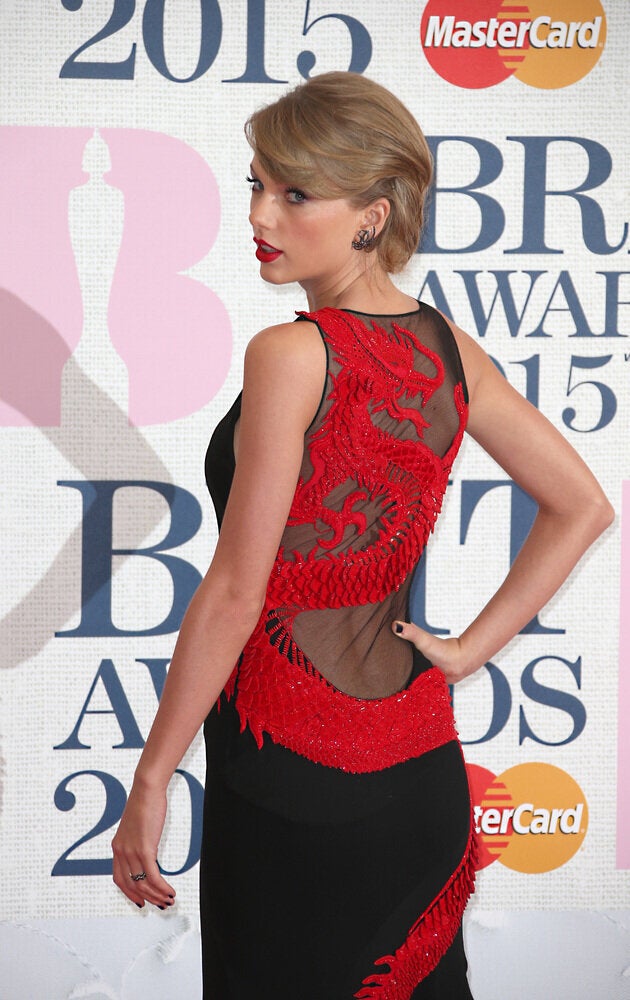 Brits 2015: Red Carpet