KFC have unveiled the UK's first ever edible coffee cup to coincide with their adoption of Seattle's Best Coffee.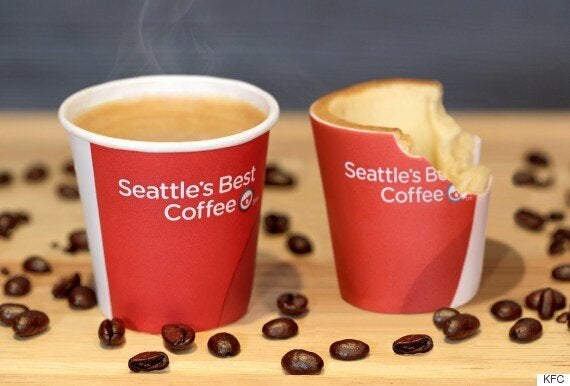 Resembling the chain's normal cups, these munch-able mugs are made of biscuit, sugar paper and heat resistant white chocolate. YUM.
You'll need to drink your coffee quickly though, because the chocolate lining will slowly melt and the biscuit will start to soak everything up.
The fast food giant hopes the innovation will bring in more customers to try its new Arabica-based coffee range.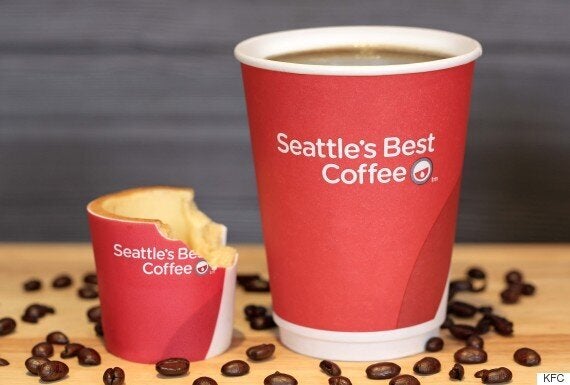 Dubbed the "Scoff-ee cup", this venture was created with help from food scientists at The Robin Collective, who also added interesting aromas.
"Not only do the edible cups taste amazing, but they smell delicious too," The Collective's Brandy Wright said.
"We've infused different cups with a variety of ambient aromas including Coconut Sun Cream, Freshly Cut Grass and Wild Flowers.
"These scents were used in our recipes as they have a natural ability to evoke the positive memories we associate with warm weather, sunshine and summer holidays. Things that make everyone smile."
Might be a bit weird if your coffee smells like sun cream, but each to their own.
Jocelyn Bynoe at KFC said: "We have been experimenting with edible packaging to see if it could be a feasible product to bring to market in limited quantities and thought that if our customers occasionally like to have their cake and eat it, why wouldn't they want have their cup and eat it instead!"
Sadly the Scoff-ee cup is still under development and won't be rolling out to stores for a while, but we're going to start camping outside the local KFC anyway.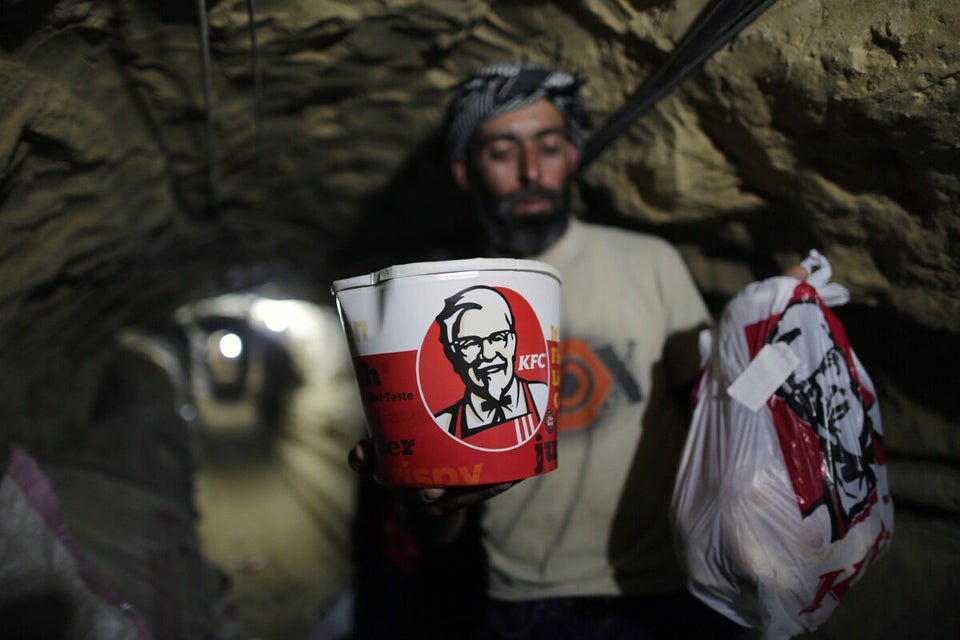 KFC Delivery In Gaza City