Most of us will mark International Women's Day by celebrating the fantastic achievements of women around the world and discussing the sexism that women still face.
But one man is planning to mark the day in a very different way.
Sorin Georgian Salinievici, a 24-year-old from from Galati, Romania has announced he is selling his virginity as "a nice present on International Women's Day".
"I read about girls doing this and thought if they can do it so can I. Regarding her appearance, the woman that buys my virginity has to look decent," he said.
"I'm not saying she has to be very beautiful, but to look normal and be a nice, honest person.
"It could be a nice present on International Women's Day on March 8th."
Salinievici said the main reason he wants to sell his virginity is to "sort out [his] financial problems".
He had to drop out of university because he could no longer afford tuition fees.
He claims to have already turned down an offer of €1,125 (£830), as he aims to make a minimum of €2,000 (£1,476) from selling his virginity.
Salinievici isn't the first cash-strapped 20-something to offer their virginity at a price.
Bids reached $801,000 (£520,000) before Kern reportedly "changed her mind".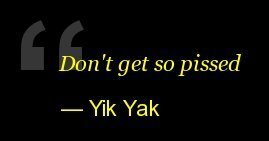 What would you change about losing your virginity
Related