Paloma Faith was moved to tears after receiving her first ever Brit Award during Wednesday night's live ceremony.
The 'Stone Cold Sober' singer triumphed over Lily Allen, FKA Twigs and Ella Henderson in the category of British Female Solo Artist, and was clearly emotionally at finally being recognised at the Brits.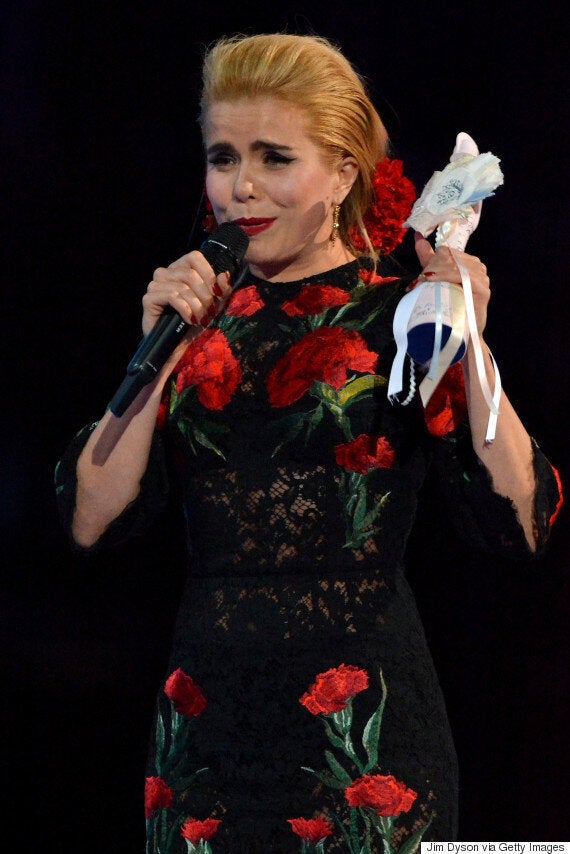 Paloma Faith at the Brits
Acknowledging the fact that she'd been nominated for the award twice before, to no avail, a teary Paloma admitted: "I'm so moved. It's been a long time coming. I'm a big fan of Tracey Emin [who designed this year's Brits statuette], and I'm a big fan of women… all over the world.
"It's taken me 14 years to stand up here and accept this award, and it means so much to me."
That might have been a nice enough place to wrap things up, but Paloma was just getting started. She continued: "I'm so sorry that I'm gonna talk a bit, I know people have done short speeches, but I think that's because they've already done a lot of awards… and they don't like to gob off me."
Paloma then recanted a list of people she wanted to thank for her award, which included her songwriters, producers, label bosses, her parish priest, her family's milkman, random people she sat next to on the bus last week… or at least that's how it felt to us.
She added: "It would take me an hour to thank everyone, but I want to thank my fans for being the most incredible fans. They're so loyal and so wonderful and they greet me with such kindness and don't intimidate me.
"Flaws are what make people human - and I don't claim to be perfect. I make so many mistakes and I am a bumbling wreck… but I might never be here again so I want to dedicate this to all the underdogs and all the grafters who work so bloody hard."
Wow. She's a chatty thing, isn't she?
Check out all the red carpet pics from this year's Brit Awards below...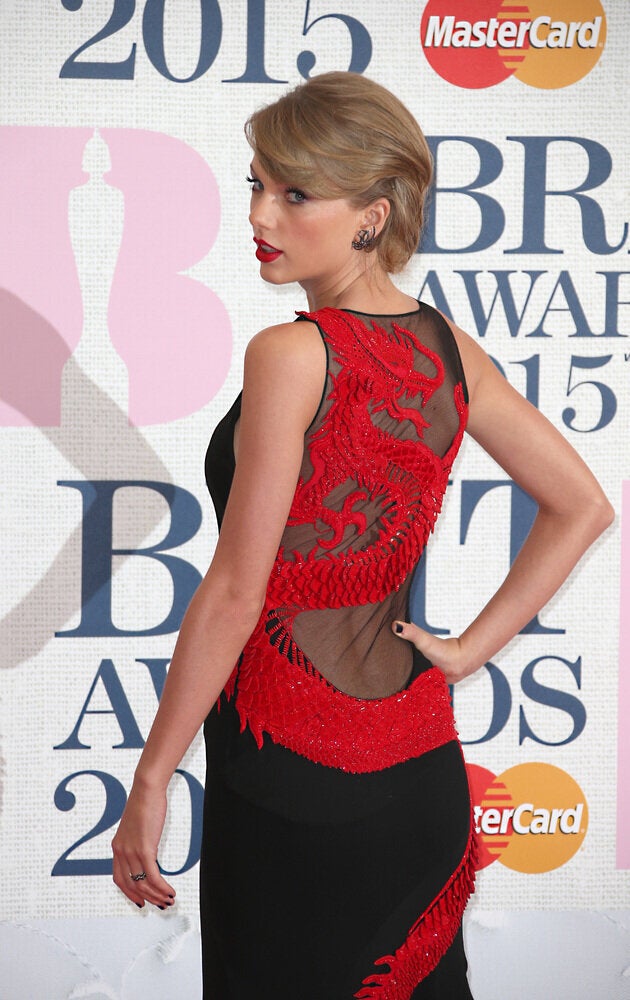 Brits 2015: Red Carpet