Ed Sheeran might have been surrounded by free booze and rather a lot of royally refreshed guests at last night's Brit Awards, but the singer was the very picture of restraint throughout the ceremony.
Fast forward a few hours though, and it was a WHOLE different story.
After a hugely successful night, which saw him collect Brits for Male Solo Artist and Album Of the Year, as well as putting in a stunning performance of his latest single 'Bloodstream', Ed made his way to the after show parties.
And boy did he let his ginger locks down.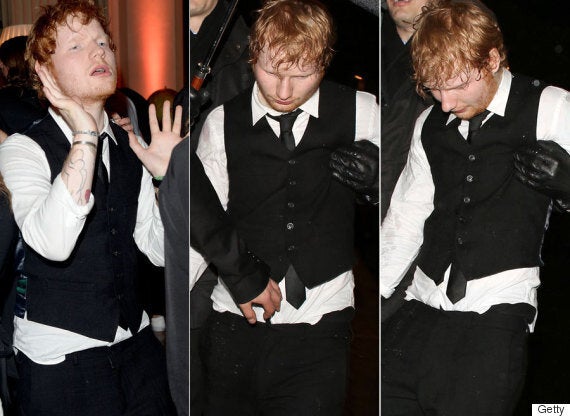 Going, going, (almost) gone: Ed Sheeran leaves the Brits after parties
After getting stuck into the free bar at the Warner Music bash at Freemasons Hall in the capital, Ed treated guests including Rita Ora, Robert Pattinson and Orlando Bloom, to an impromptu spot of rapping.
Well, we've all been there.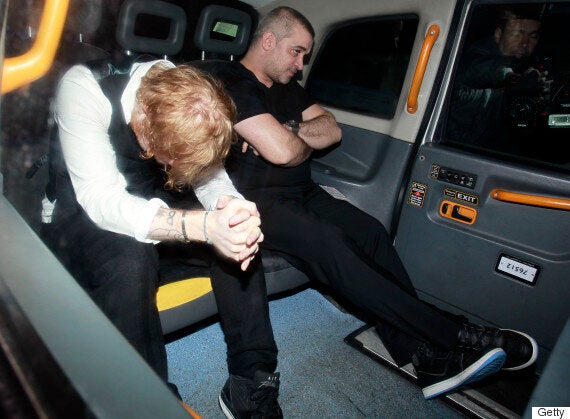 But those bubbles soon kicked in and it wasn't long before the 'Thinking Out Loud' singer was seen doing his very best new-born Bambi impression as he was carried escorted to a waiting car.
You'd think, judging by that sweaty forehead and vacant stare, that Ed would've soon been tucked up in bed cradling a bucket, but the party didn't stop there, hell no.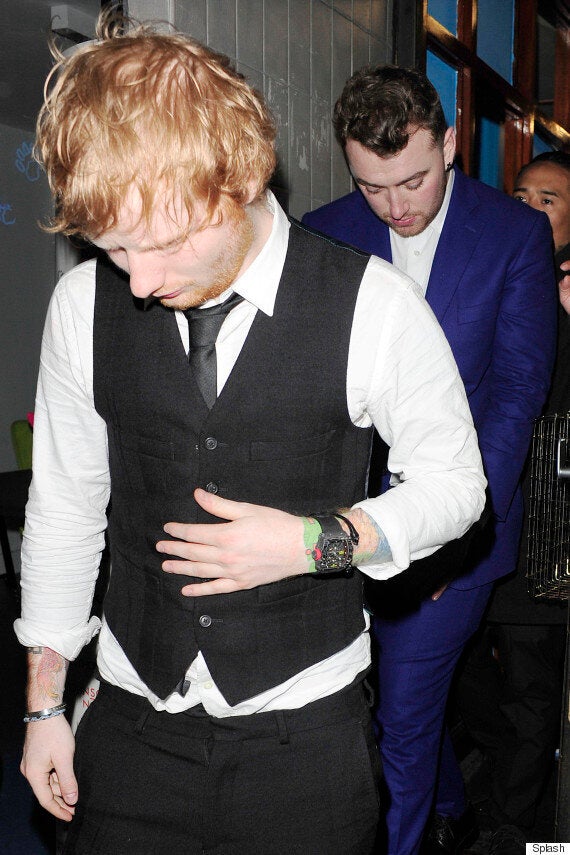 Ed Sheeran and Sam Smith were spotted leaving The Box at 6am
Next stop was The Box in Soho (via a close encounter with a lamppost), with fellow Brit winner Sam Smith, where the pair of dirty stop-outs partied until 6am.
Let's hope someone's got the sausage butties and Alka Seltzer at the ready today, eh?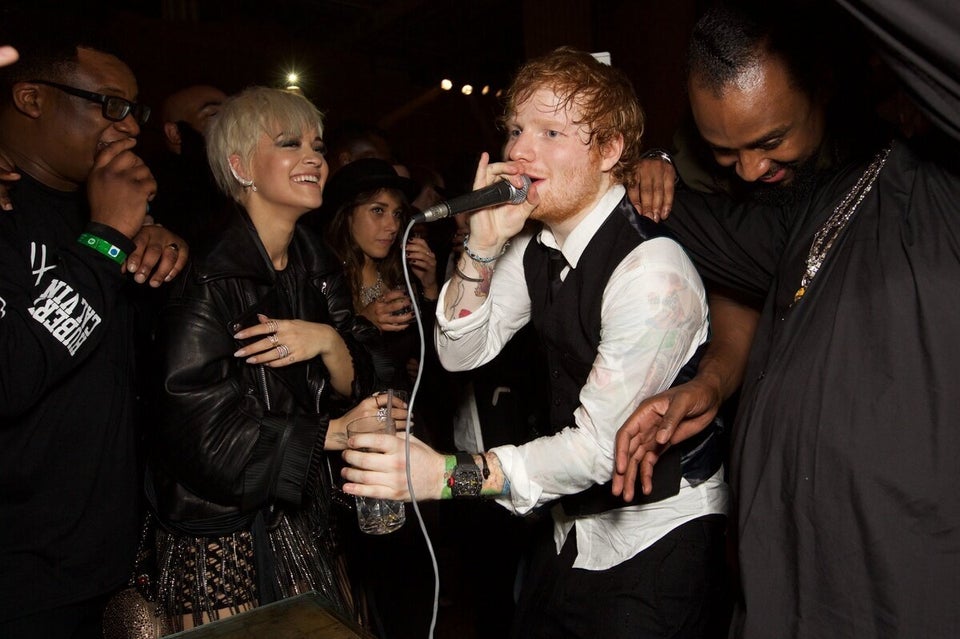 Brit Awards 2015 After Parties
Related