Asim Qureshi, a director with British advocacy group CAGE - which claims Emwazi was interrogated by MI5 - said: "You might be surprised to know that the Mohammed that I knew was extremely kind, extremely gentle, extremely soft spoken, was the most humble young person that I knew."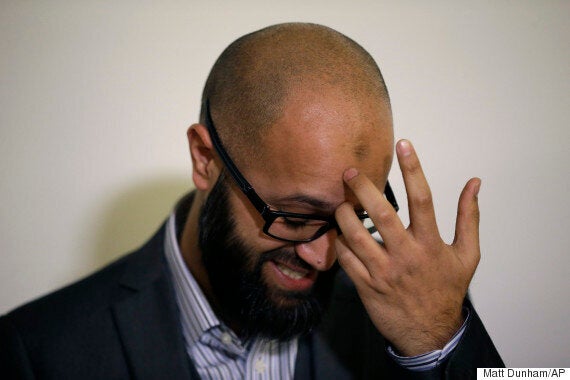 CAGE research director, Asim Qureshi gets emotional during a press conference about Mohammed Emwazi
Emwazi got in touch with the group, founded by ex-Guantanamo detainee Moazzam Begg, after finding himself on a terror watch list when he claimed he had merely attempted to go on holiday. CAGE has drawn criticism this afternoon as it appeared to blame the British security services for Emwazi's descent into radicalisation, after he was stopped several times at British airports.
Throughout the press conference, Qureshi kept referring to the alleged harassment of Emwazi, and claimed that was the root of his crimes. "We've seen Michael Adebolajo [the murderer of Lee Rigby], once again somebody that I have met. He came to me for help, looking to change his situation," he said. "When are we going to finally learn that when we treat people as if they're outsiders, they are going to feel like outsiders and they will look for belonging elsewhere."
He said the country's national security policy has "only increased alienation" since the 9/11 terrorist attacks. Qureshi said: "People will feel like they are pushed out, and that they don't have a place to belong. And when somebody is giving them a message 'Come, we will give you a sense of belonging', how can argue against that?"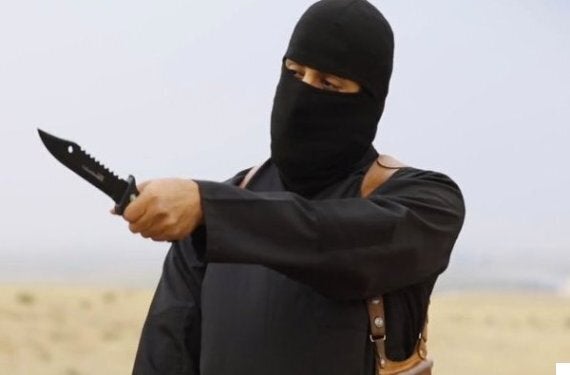 The masked jihadist believed to be Mohammed Emwazi
Qureshi, who became emotional as he spoke, said Emwazi would turn up at Cage's offices with "posh baklava" as way of saying thanks. "This is the kind of person that we're talking about. So this is why when I'm asked is the person that you see in those videos the same as the person you remember, Mohammed Emwazi, it's difficult for me to say that yes, these two people are exactly the same."
"Because there's one character that I remember, one person... one young, kind person that I remember, and then I see that image and there doesn't seem to be a correlation between the two," he continued. "While I think that there are some striking similarities between the young man that I remember and the person we see in the video, I can't be 100% certain. He's got a hood on - come on, guys, you know, the guy's got a hood on his head. It's very, very difficult."
"He (Emwazi) was such a beautiful young man, really. It's hard to imagine the trajectory, but it is not a trajectory that's unfamiliar with us," he went on.
Popular in the Community