When famed NASCAR driver Brian Scott married his wife Whitney Kay on a snowy January day last year, he took a moment to make heartfelt vows to two of the special ladies in his life.
His bride began crying as he vowed to stay with her forever, but the entire room descended into tears when Brian knelt down to make a promise to Whitney's 3-year-old daughter Brielle.
Brian, Whitney and all their guests were holding back tears as he vowed to raise her as his own, teaching her right and wrong and being there for her always.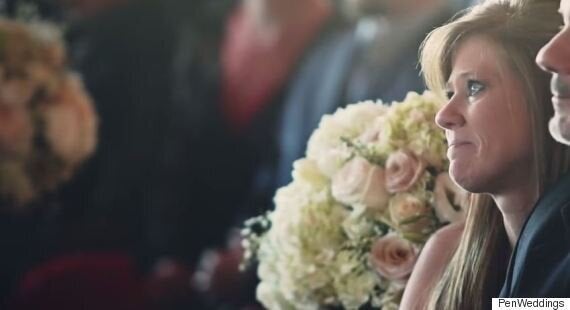 "I promise to always hold your hand and skip with you down the street and bring comfort to your life," he said.
"I vow to make you say your prayers before you eat. I promise to read you stories at night and to always tuck you in real tight. I vow to show you how a man should treat a woman in my relationship with your mother. And above all else, I vow to protect you, care for you and love you forever."
The emotional video was shot by PenWeddings, and uploaded to YouTube shortly after their marriage last year. It recently resurfaced and went viral, making over 800,000 people weepy-eyed across the globe.
"But I misread that one. It was really when I was reading my vows to Brielle that I got the most choked up.
"It really all just hits home in that moment -- you're there and dressed up and all the people around. You're living in the moment. It affects you more than when you write it or plan for it or practice it. You get engulfed by it."
The couple have since made another addition to their family, bringing Joseph Baylor Scott into the world on 25 November.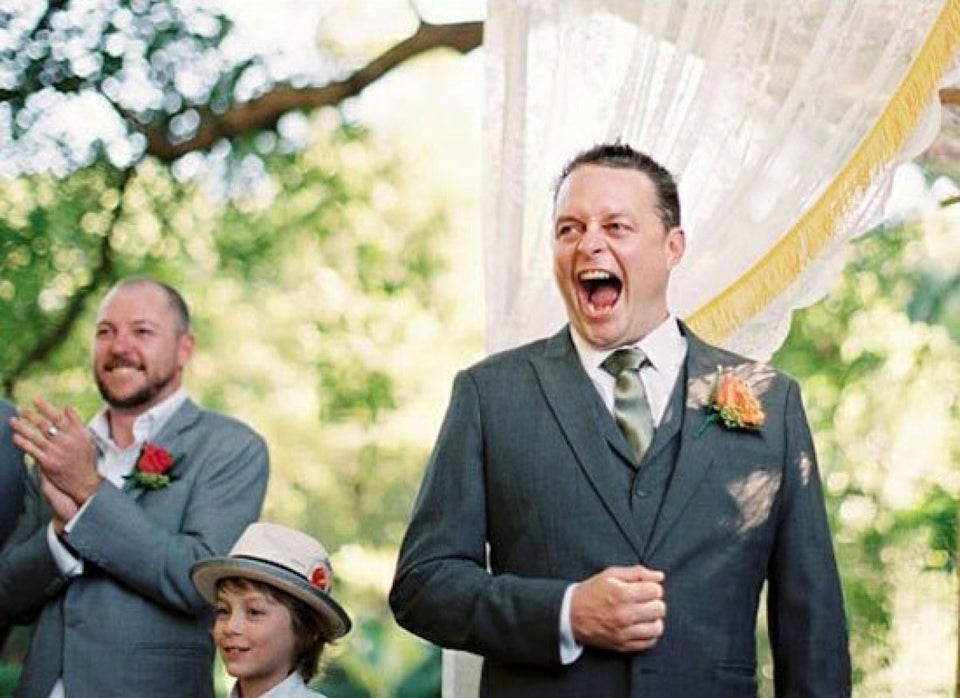 45 Emotional Grooms' Reactions