A plus-sizefitness instructor is sticking two fingers up to expectations within society that anything other than skinny means unhealthy.
Charlotte Clarke, who weighs 18 stone, helps others to keep fit by holding aerobics classes at her studio in West London.
"When people see me, they don't expect me to be fit," the 38-year-old told the Daily Mail. "I want people to realise that you can still be overweight and healthy at the same time."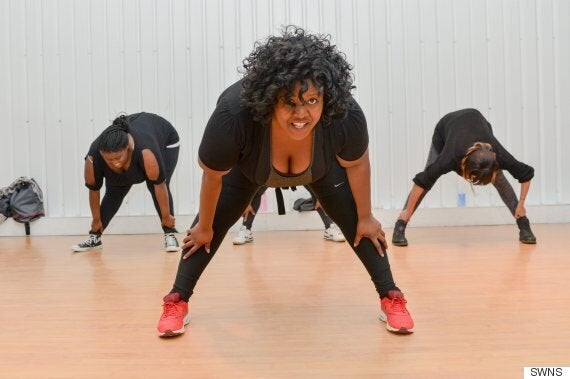 Just two years ago, Clarke weighed 23 stone and struggled to walk up stairs without getting out of breath.
After her blood pressure rocketed, Clarke decided to take action and began exercising, while also adopting a healthier diet and becoming a pescetarian.
Now, Clarke says she is a healthier and happier version of herself - despite still being a size 20 and having a BMI of 41.4.
"For a big girl, going to the gym is a nightmare," she said. "You're surrounded by slim girls in Lycra and it can be very demoralising."
"When I started getting fit I would stand at the back of the class so no one could see my booty and I refused to lift my arms high so no one would see my bingo wings."
The fitness instructor says she is constantly losing weight with her dance classes.
She eats porridge and berries for breakfast, and brown rice and fish for dinner; and has also ditched the habit of grazing on unhealthy snacks throughout the day, instead swapping them for a piece of fruit or the occasional handful of nuts.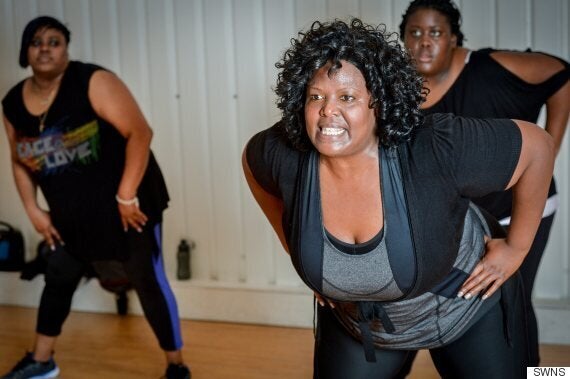 Clarke, who holds The Jungle Body fitness classes - which are similar to Zumba, but "a bit more Beyoncé" - reckons that being overweight puts her on an even keel with a lot of her clients as it helps them to feel more comfortable during classes.
And she's not the only plus-size woman to be embracing a healthier, fitness-fuelled lifestyle, regardless of her size.
She also mentioned that people who act concerned for the health of overweight people use it as "a mask to discriminate or be cruel to fat people" and that there are plenty of stereotypes floating around about overweight people that aren't always true.
"I'd actually like to break some stereotypes about fat people," she told ITV's This Morning. "Because at 380 pounds I'm not naive to the health issues that may come if I stay this weight. But I have no major health problems and I've never even had high blood pressure."
It seems that boundaries are beginning to be broken when it comes to plus-size women and fitness - just search #PlusSizeYoga on Instagram and you'll find hundreds of photographs of plus-size women in varying yoga positions.
Bigger doesn't necessarily mean unhealthy. And women like Charlotte Clarke are living proof.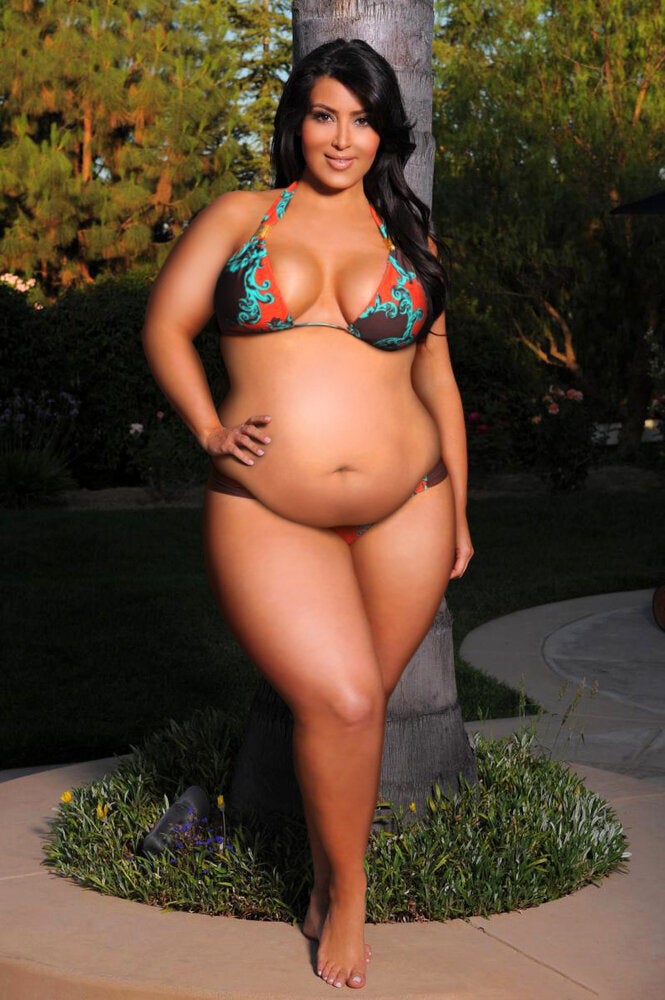 Celebrities Reimagined As Plus Size Women